T-90 is the best
a tank
in the world, "may God preserve his constructor," leads
Federal Agency News
words of the commander of the combat vehicle Lieutenant "Mowgli".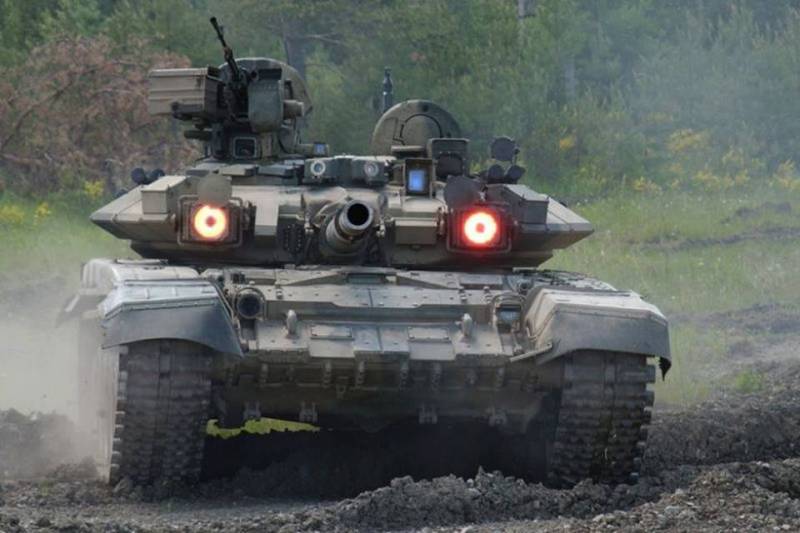 "Lieutenant Mowgli (we don't call the real name of the officer) did not call himself such a call sign: in war, everyone has his quirks, and this fighter always goes barefoot on principle. Even in the heat in + 45, when the asphalt warms up to 60-70 degrees. A man can be envied by many yogis, "says the agency's correspondent.
"It really helps to feel the car, its every movement. I was also a mechanic driver (driver-mechanic), I know how to work with a turret (shooter in the tower), and recently became the commander of this excellent tank, but the Almighty keeps him as a designer, "the lieutenant said. (Unfortunately, Vladimir Ivanovich Potkin, the chief designer of T-90, died of a heart attack right behind the desk in 1999. He was just 61 a year).
"The T-90 tank is considered the best main battle tank in the world. This is a symbol of Russia's progress. It possesses powerful anti-tank complexes, it has great maneuverability, good resistance to anti-tank systems (anti-tank guided missiles). The tank is able to defend itself in an automatic mode, interfere with enemy lasers. It is ideal for our deserts, the T-90 is maneuverable, fast and passable ",
continued the "Mowgli."
According to him, "T-90 showed itself better than anyone, including in the battle with the" Abrams "," which are available to the terrorists.
"Militants are very well armed. The West supplies them with modern anti-tank systems. They use against us the Russian "Cornets" and "Competitions", American TOW, as well as self-made
weapon
"- added tankman.
He is confident that it is T-90 that will help the government forces end the war. "But please, they need more," the lieutenant asks. - And we need our crews to master this super-weapon. So we will quickly free Raqqa. "