Frank Rose, US Undersecretary of State for Arms Control, on a visit to Vilnius, threatened Russia (attention!) With "military measures." According to the American official, "Russia has violated the most important agreement, which was signed by the USSR and the USA during the Cold War." This is an INF Treaty (INF) - an agreement on the elimination of medium and shorter-range missiles. It is this agreement, according to Mr. Rose, that Russia violates, while the United States "fulfills all points of the agreement" signed in 1987.
At the same time, Mr. Rose refers to the presence in the Kaliningrad region of operational tactical missile systems "Iskander". The most interesting thing is that the same American official less than 2 years ago, answering journalists 'questions did not consider the probable presence of Iskander near Kaliningrad an INF Treaty, since the target range of Iskander's missiles was up to 500 km, and the contract prescribed interval from 500 to 5,5 thousand. Km. Now, according to Rose, "there is a violation, as Russia has repeatedly experienced cruise missiles with a target range of over 2 thousand km". Moreover, Frank Rose, speaking of "Russian violations", states that it is not even about the "Iskander", but about "another rocket launcher". Which one? - Rose, of course, did not clarify, putting his words into the usual American logic: "We have evidence, but we will not present them to you, since they are secret" ...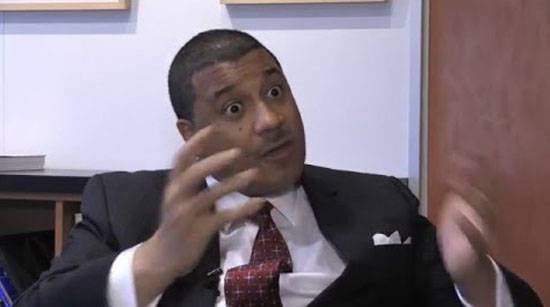 Undecided, what kind of treaty "violates Russia" and why, having similar cruise missiles, it does not violate the United States, Mr. Rose declared the following (quotation
Delphi
):
I can only summarize: Russia is deploying various systems of ballistic missiles, and it will be very difficult for us to cope with them. (...) Therefore, Washington, in addition to diplomatic measures, reserves the right to respond with military (measures).
"Military measures"? What are these? Will create several more of its military bases in the Baltic, exploiting the horror story about the "Russian missile
weapons
threatening Baltic independence. "