Finland, in the event of a change in the situation for the worse, might think about joining NATO, reports
TASS
Statement by President Sauli Niinistö.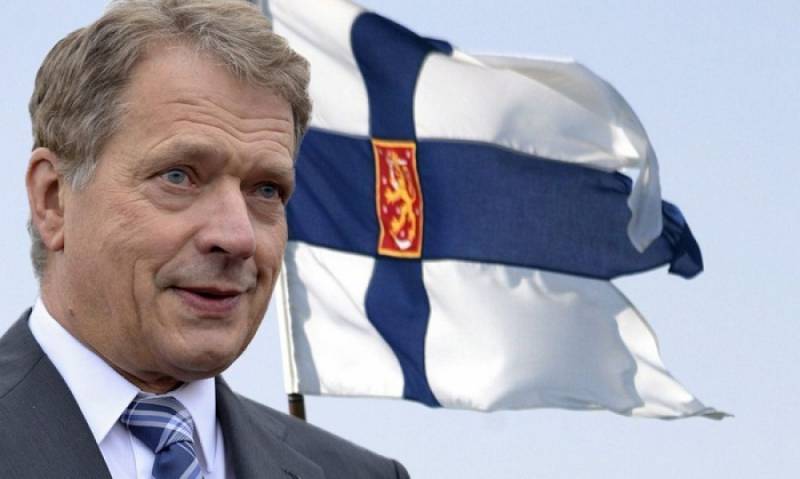 "The current Finnish government drafted its work program a year ago, and now the same thing was repeated in the report on foreign policy and security policy (submitted by the government on Friday): that we do not rule out the possibility of applying for NATO membership, we don't close this door. But - this was not emphasized in the report - if changes occur in our security situation and it becomes problematic, threatening, then we can think about it. And this, from my point of view, is perfectly normal ",
said the president on the foreign policy debate.
He noted that "in matters of international politics (for example, in the NATO question), Sweden and Finland do not have to make similar decisions all the time, this is hardly possible, but this does not mean that the two countries cannot significantly influence each other's views."
According to the president, "it would be better if the basic steps (of both states) coincided."
Ten days ago, at the congress of its own party, the Finnish Prime Minister Juha Sipila said that applying for NATO membership required broad support from the country's citizens.
"A year ago, we wrote down in the government's program that Finland is a country outside the military blocs, which, however, allows for the possibility of applying for membership in NATO. This item, in my opinion, still remains a very good and functional position, "he said.
"A possible application for membership in NATO would require thorough deliberation and wide popular unity in this matter. I consider it important if one day we come to such a decision, to hold a referendum, "the prime minister said.