The final stages of the "Strategic All-Around" competition among the PGRK "Yars" ended in Tagil and Novosibirsk connections. In July, Teykovsky missilemen (Ivanovo region) will show their skills, reports
press office
Ministry of Defense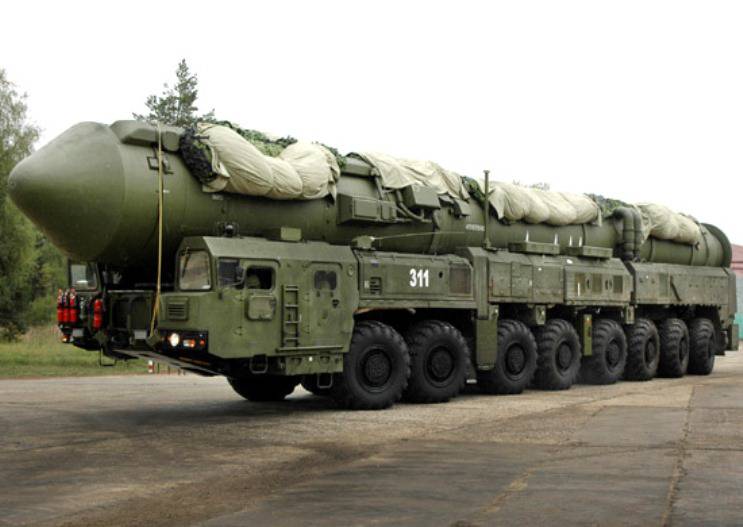 "According to the results of competitive selections in the formations and rocket armies, the best calculations will be determined, more than 100 of them will take part and compete for the title of the best at the end of July this year in the Serpukhov branch of the Peter the Great Strategic Missile Forces Academy. The competitions will cover the entire list of tasks solved by rocket officers during combat duty, including launching a rocket (conditionally), as much as possible, "the release says.
It is noted that "by the abundance of standards, tasks and introductory such competitions can surpass any maneuvers and even exercises. That is why the field training competition is evaluated by the integrated command group of the Strategic Missile Forces. "
"The conditions of the competition is supposed to control the units of the missile complex, including an autonomous launcher, in the conditions of the use of
weapons
mass destruction. After overcoming the contaminated area, the contestants conduct special processing of the missile complex. Then, the saboteurs attack the convoy and the missilemen need to repel the attack and withdraw the launchers to the combat patrol routes, "the message reads.
According to the press service, "just this year, strategic rocket engineers will hold more than 20 professional skill competitions covering various aspects of combat training."
As a reward, along with valuable gifts, "for the winners of the competitions, they will be promoted to higher positions, unscheduled admission to study at the Peter the Great Strategic Rocket Forces Military Academy or early assignment of the next military rank", the department said.