Illegal formations should be withdrawn from the Donbass, since their presence there complicates negotiations in Minsk, reports
RIA News
Statement by the Ukrainian representative in the subgroup on the security of the tripartite contact group Yevhen Marchuk.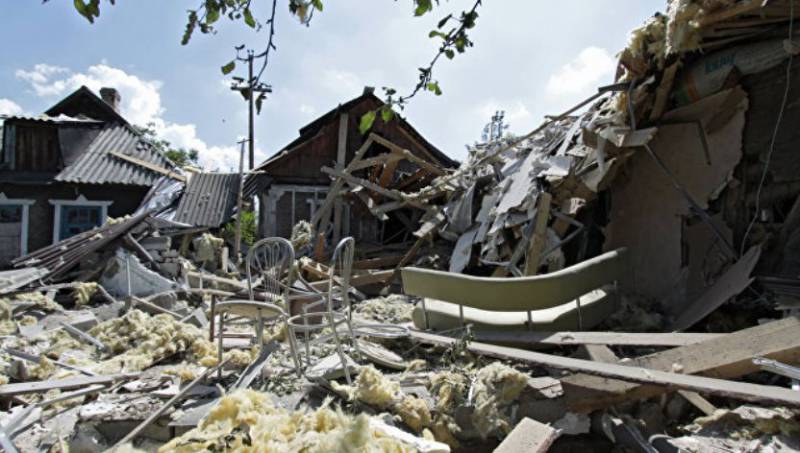 Recently, in the anti-terrorist operation zone, four fighters of the Ukrainian formation "Ukrainian Volunteer Corps" (ALC) were killed, which so far has not been included in either the Armed Forces of Ukraine or the National Guard.
"Certainly (they need to be withdrawn) Even from the point of view of military discipline. At the previous meeting (in Minsk) I argued: we have only two structures on the front lines ... Here Ukraine will have to go on such a line that only the Armed Forces and the National Guard, "Marchuk said.
The presence of such formations in the Donbass complicates the negotiation process.
"We had a problem about this in Minsk. It is used very effectively against us. The Ukrainian side, the military leadership officially declared that today there are only two structures on the front line - the Armed Forces of Ukraine, and behind them - the National Guard, the others are not. And suddenly such events. Therefore, it will have to work very seriously and in a political sense, not to mention the military administrations. I think it should be resolved as soon as possible, "he said.
In addition, in Minsk, with the participation of the OSCE Head of OSCE in Ukraine, Alexander Hoog, it was possible to identify several areas in which the opposing forces would be bred.
"At the last meeting, almost reached an agreement on the withdrawal of the front line: in several areas to take the military to 1,5-2 kilometers from the front line, so as not to provoke all sorts of circumstances. Not only snipers, but when just watching goes ... Selected seven, but agreed to a few, did not reach seven, we will technologically finish at the next meeting. There is a hope that it will be possible at least in two or three areas to withdraw from the front line ",
told Marchuk.
According to him, Ukraine should not be allowed to resume full-scale hostilities. In this case, the Minsk agreements can be put a cross.
"This means that all heavy weapons, Point-U, Hyacinths, the largest caliber on a massive scale are returning to the front line, and a" mess "begins ... Imagine that we launched an offensive, all of our international partners will say goodbye ". And no one wants to deal with us for the future, for our behavior, "said Marchuk.
He also noted that "there is no both diplomatic and military solution to the conflict in the Donbass, since the solution must be comprehensive."