Moving forward with fights in the direction of the "capital" of ISIL Raqqi, Syrian troops approached a military airfield near the city of Tabka (50 km from Raqqa). On the way to him, the military managed to clear Ssaura's oilfield from militants, reports
NEWSru.com
with reference to the newspaper Al-Watan.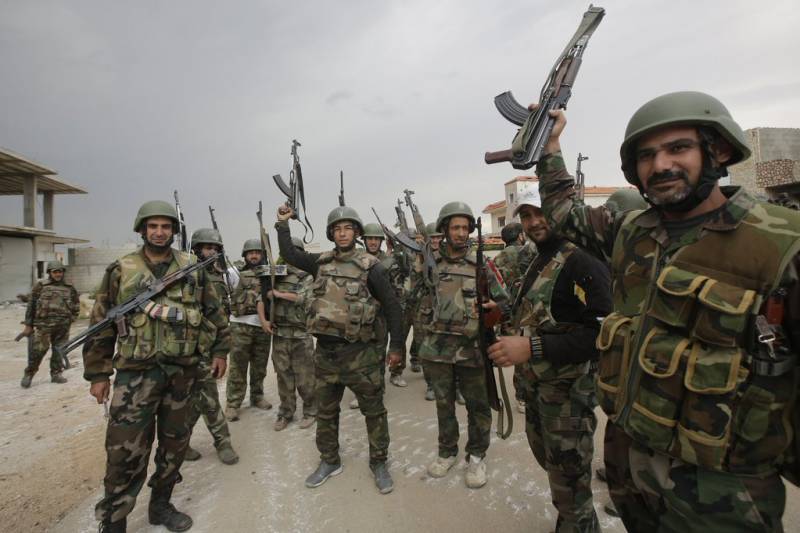 On the other front are fighting for the field of Al-Khabari.
"Also, the advanced units of the Syrian army came close to the workers' settlement in 7 kilometers from Tabka. This city was lost in 2014, and the military airfield under it was the last stronghold of government forces in the province of Rakka. Syrian fighters for a long time defended him from the radicals, but then it was decided to leave the airbase. Aircraft from it were moved to the airfield in Deir-ez-Zor ", - the newspaper writes.
The publication notes that the elite formations of the Republican Guard are deployed to the "province (Raqqa), which only emphasizes the importance of the upcoming battle with extremists."
Earlier, a newspaper source in the SAR Defense Ministry noted, "It is Tabka who will be the first target of pro-government forces seeking to liberate the province of Racca from terrorists."