New digital cameras for aerial survey will be studied at the Moscow-area 65 airfield by experts from 22 countries participating in the open-sky treaty,
RIA News
report of the Head of the Center for Reducing Nuclear Danger Sergei Ryzhkov.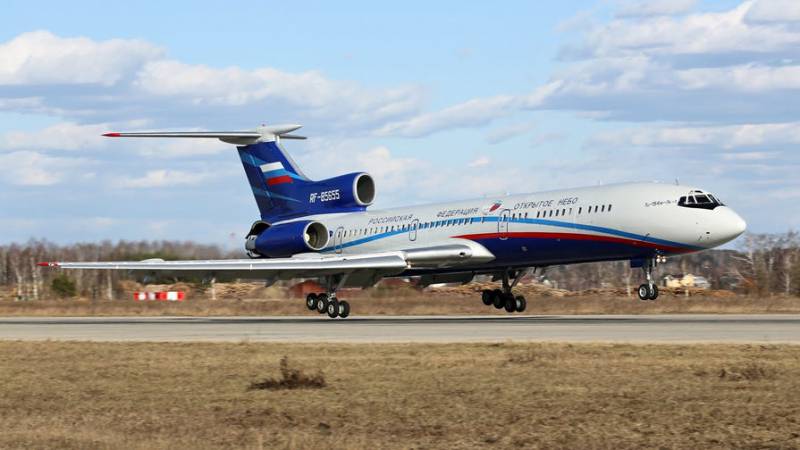 "As part of the implementation of the open sky contract, from 19 to 28 in June, the Russian Federation will hold events for international certification (certification) of digital surveillance equipment installed on Tu-154М-1 and An-30Б aircraft," Ryzhkov said.
He clarified that "Russian manufacturers have created a universal complex based on the OSDCAM4060 optical-electronic surveillance system, whose components can be used both on the An-30Б observation aircraft and on the Tu-154М Лк-1 aircraft".
"The international survey is an event stipulated by the contract and is conducted to establish that the observation equipment meets the restrictions established by the open sky contract in terms of terrain resolution (not better than 30 centimeters) at all altitudes used for observation flights," added Head of the Center.
According to him, the preparation for the survey was carried out over 3 years. "About 300 flight tests of digital surveillance equipment and inspections were performed on ground benches. The results of this work were presented to all states parties to the agreement, and the preliminary certification carried out in April, in which 50 foreign experts took part, allowed us to resolve all the technical and procedural issues raised by our foreign colleagues, "Ryzhkov said.
"The examination will take place at the Moscow Kubinka airfield. Within its framework, meetings with hardware developers will be organized, during which foreign specialists will be answered with additional technical questions of interest to them. In addition, it is planned to conduct a ground show of observation aircraft, test flights and processing of digital images obtained during them, "he said.
These activities are the final stage in the re-equipment of Russian aircraft.
"By developing and modernizing the treaty, the Russian Federation reaffirms its commitment to its fundamental foundations and interest in the long-term and effective functioning of one of the most technically complex agreements in the field of arms control. We hope that foreign inspectors will be set up to work objectively without any politicization, which will allow to successfully hold this event, "concluded Sergey Ryzhkov.