The US embassy demanded an explanation from Moscow about the strike inflicted on the formation of the Syrian opposition by the plane of the VKS, reports
RIA News
Post by spokesman for the embassy William Stevens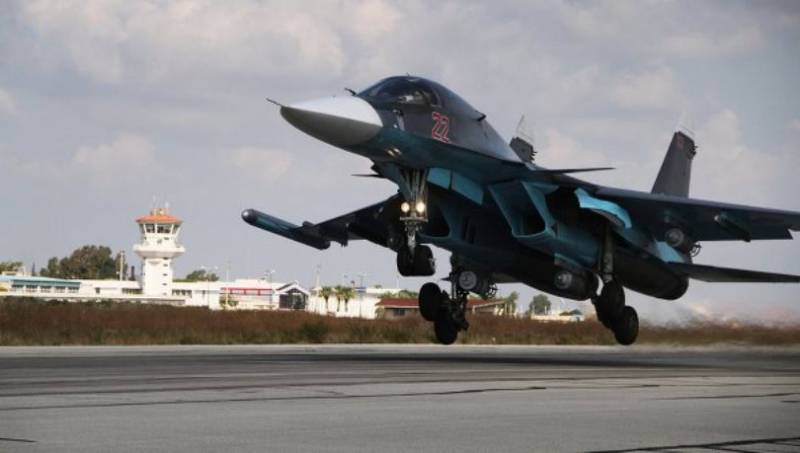 Earlier, American publications, citing an unnamed official, reported that the Russian
aviation
attacked the positions of the Syrian militias in the area of ​​the Jordanian border. This allegedly saw the pilots of the American FA-18, located in the same zone. They tried to contact the Russians, but received no answer.
"Yesterday, a Russian plane conducted a series of air strikes against the forces of the Islamic State grouping in the (border) Al-Tanf area in southern Syria," said Stevens.
Then, he said, he attacked the position of the Syrian opposition squad. It "included the militia, which is supported by the United States."
"Russian aircraft was active in this region of Syria for a while. There were no forces of the Syrian authorities or Russian ground forces, "the diplomat noted.
"We are seeking explanations from Russia on what happened and why, and also guarantees that this will not happen again. By stopping hostilities, the United States wants to achieve a way to de-escalate (conflict), protect the population, support moderate opposition, and achieve concrete steps toward a political transition of power in Syria. Unfortunately, these efforts are repeatedly stopped by the regime (Assad) and its supporters who are not fulfilling their international obligations ",
Curled Stevens.
"The recent actions of Russia cause serious concern regarding Russian intentions. The United States participated in working with Russia intensively and professionally in order to achieve conflict-free attitude towards anti-Igilov actions and in order to find ways to de-escalate violence and restore a complete cessation of hostilities in the country, "he said.
"Russian airstrikes against Syrian groups that are involved in the fight against IS, as was clearly the case here, undermine the potential of collective efforts to fight IS and call into question Russia's stated intentions to fight terrorism in Syria," concluded Stevens.