Sergei Shoigu on behalf of the President of the Russian Federation held talks with the Syrian leader Bashar Assad, reports
RIA News
message of the Russian military department.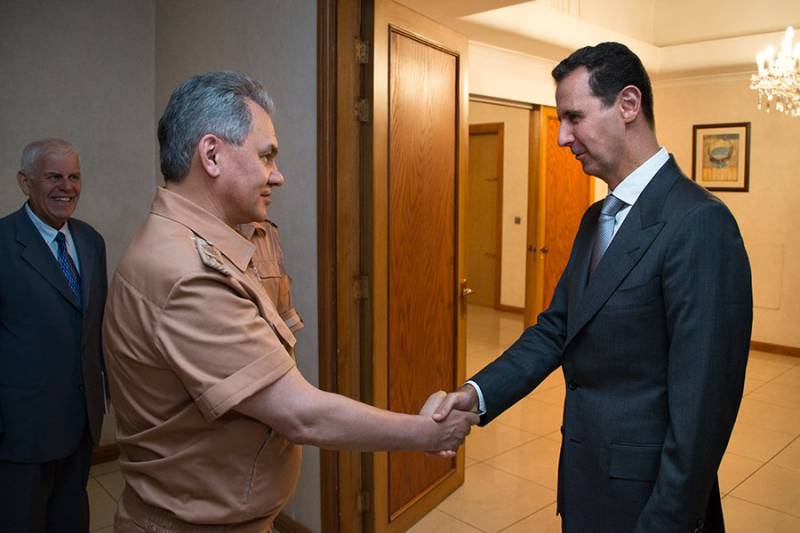 "The Russian minister and the Syrian leader discussed issues of military and military-technical cooperation, as well as cooperation in the fight against terrorist groups operating in Syria," the release said.
"During the meeting, Shoigu and Asad also discussed plans for the future in the fight against terrorism and gave an assessment of the past period," said Riyad Haddad, UTS Ambassador in Moscow.
The minister also inspected the Hmeimim airbase, instructing the command to increase support for the local population.
"Army General Sergei Shoigu instructed the command of the Russian air base to strengthen the provision of comprehensive support and assistance to the local population, especially in Syrian settlements, blocked by terrorists," - said in a statement.
According to the press service, Shoigu "instructed the Russian Conciliation Center of the warring parties to step up negotiations with the heads of local administrations and commanders of the paramilitaries about joining the reconciliation process and the cessation of hostilities".