Do you know a man named Anatoly Skritsky? Not? But the president of Ukraine claims that this person "knows all of Europe, if not the whole world." This is one of those who got their teeth from the military personnel of the volunteer units of the DPR at the Donetsk airport, and who in Kiev continue to be called "cyborg."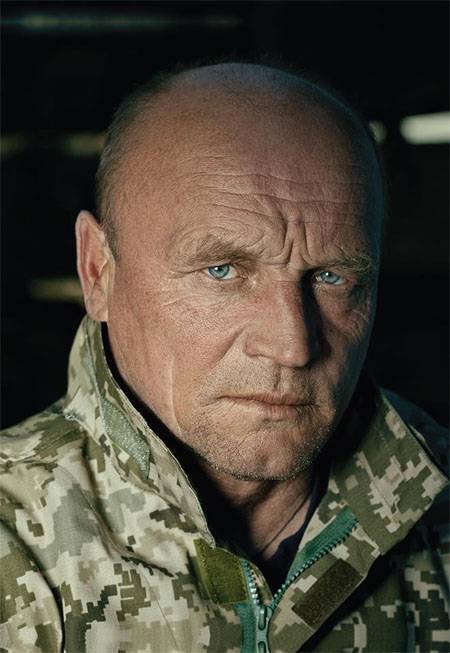 About Skritsky Poroshenko remembered during a personal meeting with representatives of the so-called National Guard, who first began to participate in the civil war in the territory of Donbass. During the meeting, the Ukrainian president spoke with
speech
:
Thanks to the fighters of the National Guard of Ukraine for their high morale, patriotism and professionalism.
The country is proud of its defenders!

Today I visited the National Guard under our fighters, who were among the first to defend Ukraine on 2014 (Kiev calls civil war "the defense of Ukraine" - note "VO").

Among others, I immediately recognized the legendary foreman Anatoly Skritsky. 22 January 2015 to the last he fired near the airport Donetsk, punching the ring of the environment to exit our units. This is a man who knows all of Europe, if not the whole world. His courageous face adorned the exhibition of portraits of the heroes of the ATO, previously represented in the presidential administration, and now meeting guests of Ukraine at Boryspil airport.

I was very happy to talk with our hero.
And after that, Poroshenko, addressing the representatives of the National Guard under the training center in the Kiev region, said that he would give them the opportunity to "run in combat" in the Donbas.
UNIAN
gives the text of the statement of the President of Ukraine:
We will work out the opportunity for the National Guard under soldiers to be run-in with a fight, so that they feel what it means to be on the front line so that they do not bow to the bullets.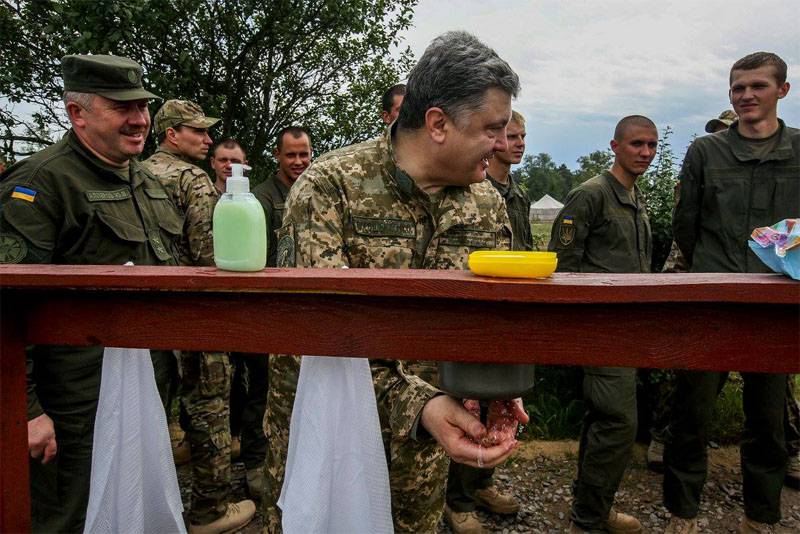 This is against the background of the fact that Poroshenko in any of his interviews literally swears that he fulfills all obligations under the Minsk agreements ...