Marines from 2016 countries will take part in the competition "Marine landing 7", which will be held in the Baltic in August of the current year,
TASS
the message of the representative of BF Vladimir Matveyev.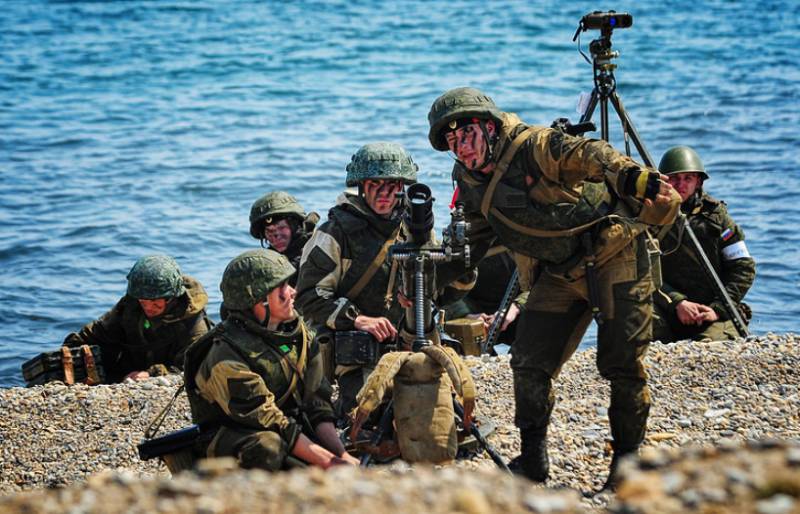 "The teams of Russia, Kazakhstan, China, Iran, Angola, Pakistan, Venezuela and Indonesia will take part in the international competition for field training among the units of the Marine Corps, Marine Troops-2016, held as part of the Army International Games," said Matveyev.
According to him, "the competition will consist of four stages with length from 1200 meters to 10 kilometers, part of the route - 600 meters - will be laid on water at one of the stages".
The servicemen will pass through the following stages: "Obstacle course" (intended for individual training for servicemen), "Survival path" (according to field training), "Pursuit race" (will determine the best crews of combat vehicles), "Relay race" (will allow to identify the most cohesive team) ".
The Chinese will bring their equipment to the competition, the rest will speak at the Russian BRT-82A from the presence of the BF Marine Brigade.