The re-formed now 150-I motorized rifle division will be located at the ranges in the Rostov region, the combat training of personnel will begin in the near future, reports
RIA News
message of the Ministry of Defense of the Russian Federation.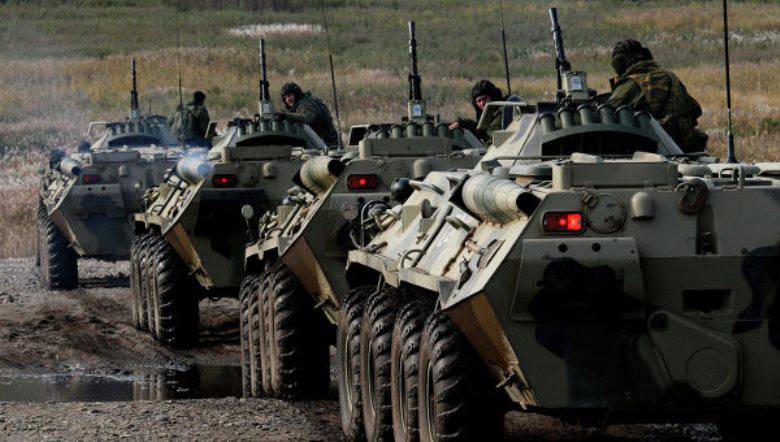 "At the Kuzminsky, Kadamovsky and Millerovo test sites, the Ministry of Defense plans to deploy the newly created 150 th Idritsko-Berlin Order of the Kutuzov, 2nd class, motorized rifle division. It is planned that the combat training of personnel will begin at the range in a few months ",
the report said.
It is noted that "for the effective training of servicemen of the newly created compound from scratch, the Kadamovsky polygon is being built, which promises to be one of the most modern in Russia."
According to the information, "it will be possible to carry out a large set of practical exercises on military equipment, to engage in tactical training with practicing driving in extreme conditions."
Kadamovsky range will be equipped with innovative combat training management systems.
According to the press service, "the training and training of soldiers and officers will take place at shooting ranges with remote control of various, moving and different in shape targets, which will simulate real combat situations and scenarios of general combat in a forest belt, open area, city streets and areas ".
Evaluation of the effectiveness of training will give a special computer program.