The Prosecutor General of Ukraine Yuriy Lutsenko unexpectedly complimented about the Minsk agreements. According to Lutsenko, the signing of the first Minsk Protocol actually saved Ukraine in 2014, when the Ukrainian security forces were placed in a ring near Ilovaisk. Continuing to ignore the term "boiler", Lutsenko said that during the ilovoi events the "Russian regular army" went to the rear of the Ukrainian security forces.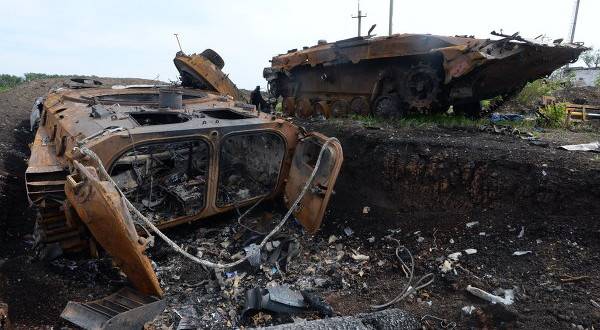 Statement by the Prosecutor General of Ukraine leads information service
UNIAN
:
Many criticize the Minsk Agreement. Now I can already say that at the moment when regular Russian troops entered our rear in Ilovaisk, there was one battalion between Ilovaisk and Kiev. One! The Minsk agreements are not perfect, but then it was a miracle for us - Poroshenko, Merkel, Hollande ...
This is actually a new proof that Poroshenko sat at the negotiating table only at those moments when there was a real danger for him to be not in the presidential chair, but behind the bars of the military tribunal along with the whole Maidan camarilla. And it was "Minsk-1" and "Minsk-2" at those moments when the militia smashed the Ukrainian army near Ilovaisk and Debaltseve, helped him to remain in the presidential chair.
It should be added that official Moscow categorically denies participation of the regular Russian army in the conflict in the Donbas. In particular, Sergei Naryshkin, chairman of the Lower Chamber of the Russian parliament, said earlier that if the regular forces of the Russian Armed Forces really fought in Ukraine, they would have been in Kiev no later than 4 a day.
Until today, in Ukraine, they can't decide on how many Ukrainian security officials died near Ilovaysk in August-September of the 2014 year. Official data GWP: 366 dead. According to the volunteer organizations of Ukraine, killing at least 1 thousand people.