The American media report that Lockheed Martin is developing a new generation of over-the-horizon radar (OTHR) capable of tracking fairly small fast-moving targets at any time of the day. It is noted that the American company conducts research with Australian partners from the R&D Center for Research and Development.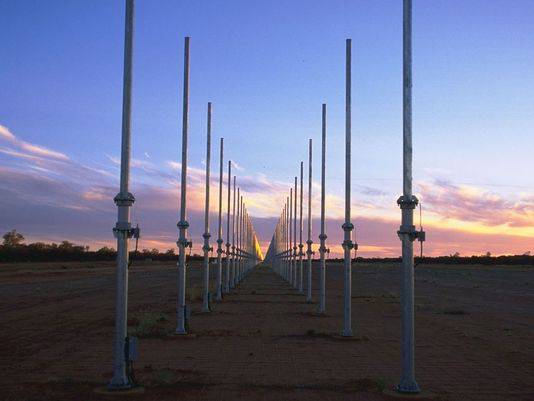 Information resource
DefenseNews
writes that the first phase of the operational work on the project, called "Coorong" (the name of one of the national parks in southern Australia), has recently been completed.
The general manager of Lockheed Martin in Australia, Jack Mahone, says that the company, together with Australian experts, is working to create an effective over-the-horizon radar station that will be of interest to international clients.
According to Jack Mahone, the company has the opportunity to work out in practice a new detection technology implemented on the over-the-horizon radar. And if the experiment is successful, then this technology will be able to interest the US Department of Defense.
At this stage, work is underway to improve the efficiency of the detection system for such targets as cruise missiles. According to a company representative, great attention is paid to the ability to detect missiles that are promising hypersonic. At the same time, Lockheed Martin announced the introduction of technology that takes into account changes in the characteristics of the ionosphere in the daytime and at night, in order to avoid mistakes when identifying certain targets.
This project has been implemented for several years. Previously, he even had to "freeze" for various reasons, including some skepticism on the part of potential customers. Now, in collaboration with Australian and American companies, the project has been reanimated. The project participants say that the partnership allows us to achieve significant success in creating the newest radar, obviously counting on orders from the US military.