The official representative of the People's Militia of the LPR, Major Andrei Marochko, during the briefing, spoke about the transfer of heavy machinery by the Kiev security forces to the area of ​​the village of Luganskaya. At the same time, it is noted that not all Kiev security officials are far from being. In particular, according to Andrei Marochko, intelligence of the Lugansk People's Republic has established that several units of foreign mercenaries have been deployed on the territory of the Stanitsa Luganskaya by this point in time. In particular, we are talking about the representatives of the battalions, who have an African appearance and speak to each other in Portuguese.
Lugansk Information Center
cites the statement of the official representative of the People's Police:
The military leadership of Ukraine continues to resort to the help of foreign mercenaries from the countries of the Middle East, and also use refugees from Africa, who have expressed a desire to stay in Ukraine, to participate in the punitive operation in the Donbas. So, according to our intelligence, in the village of Stanitsa Luganskaya currently living up to 20 families of immigrants from Africa. One could write off the color of the skin for a summer tan, but they speak Portuguese. All men from these families serve in the units of the National Guard of Ukraine at posts of mortar and gunners.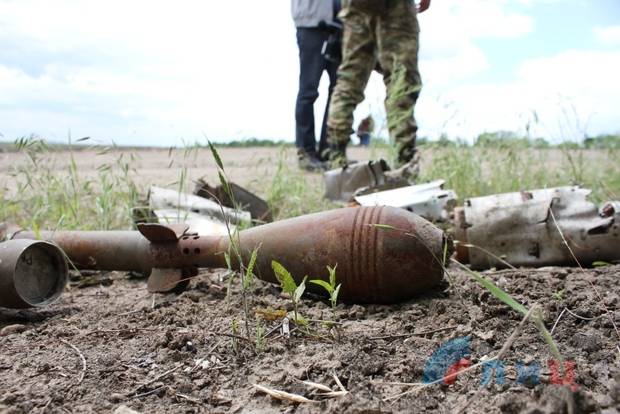 In addition, Andrei Marochko told the press that the Ukrainian security forces introduced 25 Grad MLRSs to Stanitsa Lugansk, and six to the area of ​​Popasnaya, six
tanks
T-64 and 2 armored personnel carriers, which contradicts the Minsk agreements. The Kiev security forces masked military equipment in the nearest forest plantation.
From the statement of Andrei Marochko:
I would also like to note that the People's Militia respects the peace agreements reached in Minsk, despite constant provocations by the Ukrainian security forces.