In the Krasnodar Territory, a field trip was carried out with military personnel
tank
units of the Russian military base in Abkhazia. For combat training maneuvers, the Molkino training ground was used. The events involved T-90A tanks and KAMAZ "Mustang" vehicles - a total of about 30 pieces of equipment.
From the message
press service
Southern Military District:
In the course of firing, tank crews, both from the spot and on the move, struck more than 250 of appearing and moving targets from the guns of combat vehicles, as well as aerial targets from the Kord heavy machine gun mounted on T-40A near 90. When firing at night, tank crews used modern night-vision devices TVN-5. The maximum range to the targets was 2 thousand meters. During the firing, the crews of the combat vehicles spent about 300 tank shells. We are talking about shells caliber 125 mm.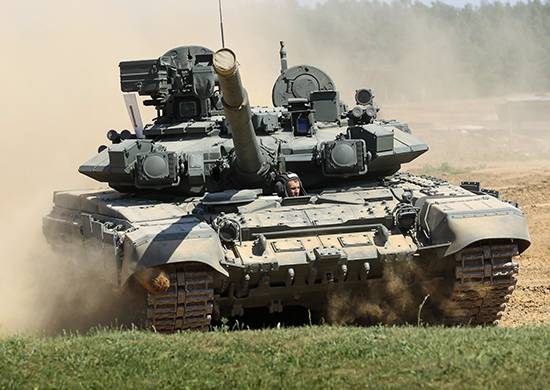 It is noted that in addition to fire skills, tank driving skills were improved in areas with rugged, difficult terrain. The mechanics-drivers of the T-90A tanks carried out the tasks of overcoming various kinds of obstacles on military equipment, overcame the track bridges and limited passages in the mine-explosive obstacles. The message of the district press service states that, in total, about 1 thousand kilometers were covered within the field output.
For reference: the Molkino polygon is located in the Goryachy Klyuche district of the Krasnodar Territory, approximately 40 km from Krasnodar. Recently, the test site went through a series of modernization measures, for which about 50 million rubles were allocated from the budget of the Russian Defense Ministry.