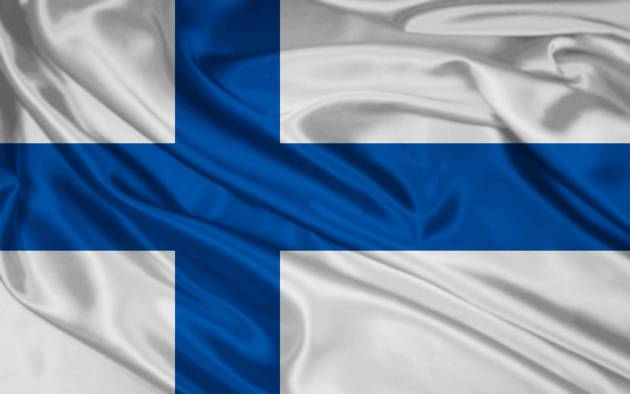 The decision of those in power to install a memorial plaque to Karl Mannerheim in St. Petersburg (I have already stated my attitude to this historical figure on the pages of the REGNUM news agency: Why does Medinsky want to glorify the executioner of our people? The incident of Russian Mannerheim: the inconstancy of provincialism) at least two serious questions.
Question one: to what extent does the government take into account public opinion in our country?
Numerous PR initiatives are trying to prove to us that it takes it into account, and to the full. But here we have a glaring case of neglect of this opinion. Petersburgers are opposed to perpetuating the memory of Mannerheim in their hometown, this is an obvious fact. Last year's attempt to do this caused a wide response of indignation throughout Russia. However, the board is again at the ready and can be installed.
The Kremlin, apparently, believes that the main thing that interests Russian citizens today is the problems of socio-economic survival. Maximum - issues related to education and partly culture. But the issue of formation
historical
memory is the work of the elect. Moreover, a case that in one way or another can serve as an auxiliary tool for solving pressing political problems.
No, the formation of historical memory is a matter of national responsibility. Here, attempts to circumvent the opinion of the majority, if they succeed, then only briefly. And for the long term, this approach will definitely be malicious.
The persistence in imposing a special attitude to the figure of Karl Mannerheim to the modern Russian society, in addition to foreign policy motives oriented to Finland and Western Europe as a whole, has, as I see it, an obvious promonarchic component. This is question number two, which also requires clarification.
In the Mannerheim Museum in Helsinki, visitors from Russia insistently emphasize that Mannerheim was devoted all his life to the last Russian emperor, whose portrait he allegedly kept on his desktop. Mannerheim could love Nicholas II, and he could respect Lenin, from whose hands the Finns finally got their long-awaited independence. What does this change in the question of his participation with Hitler in the war of extermination against our country and, above all, in the blockade of the city on the Neva?
Because of his attachment to pre-revolutionary Russia, Mannerheim was a supporter of the early conclusion of peace with the USSR in 1944, they tell us? And in my opinion, in this position, when the outcome of the war was already clear, there is nothing surprising: the natural desire for self-preservation - both personal and national. Mannerheim for her received from Stalin a calm and comfortable old age - enough.
A special attitude to servicemen from Europe at the Russian court is, it must be said, an old St. Petersburg tradition, coming from Peter I. In Leningrad, the installation of such a board is impossible to imagine. Leningrad and Mannerheim are incompatible. And Petersburg and Mannerheim? Probably, if all Leningrad from St. Petersburg is diluted, it will be possible to combine them with a stretch. But is it necessary to do this at such a price?
The civil war ended in our country in 1921, and in a known manner. 22 June 1941, those who did not agree with the victory of the Soviet government, were able to adequately recognize this, standing up for the defense of their homeland. Those who, together with her mortal enemy, went against her with a man-hating campaign, put themselves in a position not as opponents of Soviet power, but as traitors and enemies of their people.
Mannerheim also moved into this category of enemies even earlier. All attempts to prove otherwise, the more so introducing it as a worthy reverence for the figures of Russian history, will lead only to a continuation of the civil confrontation. Who needs this?