News agency
Reuters
referring to Bulgarian sources, reports on the actually anti-NATO demarche, which the head of the Bulgarian government Boyko Borisov allowed himself to do. According to Borisov, his country does not intend to join the so-called Black Sea
flotilla
, which they are going to create in the format of the North Atlantic Alliance.
The Bulgarian Prime Minister explained his decision by saying that he does not want war. From the statement of Boyko Borisov (in
Facebook
):
I always said that I want to see sailboats, yachts, cruise liners with tourists in the Black Sea, and I do not want it (the Black Sea) to become a theater of military operations. I do not need a war on the Black Sea. I do not see a threat to Bulgaria from Russia. Russia is conducting economic interaction with us and certainly does not intend to use either
Tanks
nor rockets. Russia has no such ideas.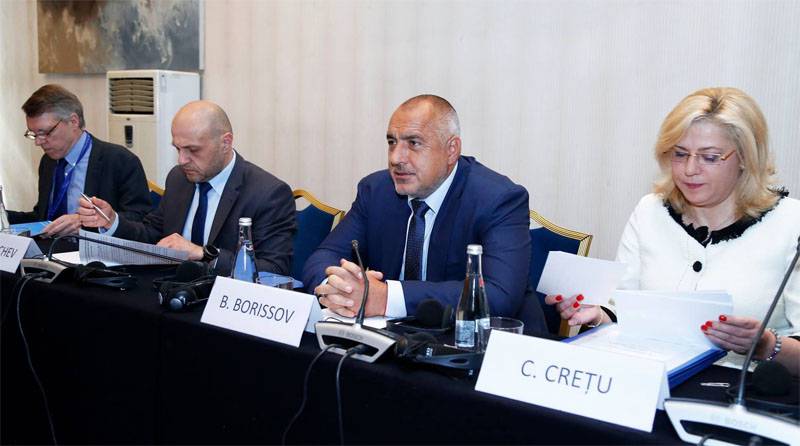 The decision of Prime Minister Borisov was supported by Bulgarian President Rosen Plevneliev. According to Plevneliev, it is necessary to stop speculation on the subject of "creating a new force against someone."
Bulgarian President:
We do not want to participate in the creation of the fleet against anyone. We have a peaceful country. Our foreign policy is not directed against anyone.
Recall that earlier on the initiative of Romania and Turkey, the question was raised about the creation of the so-called Black Sea Flotilla, which should "restrain Russia." After some time in Kiev, they said that they were ready to send several of their warships to such a flotilla. The Bulgarian authorities all this time, the proposal of Bucharest and Ankara digested. And now they decided to make a statement about the unwillingness to participate in this kind of project.
Another statement of the Bulgarian authorities attracts attention. Boyko Borisov said that Bulgaria fulfills all the requirements in the composition of NATO and the EU, but the partners are not in a hurry to do the same for Bulgaria. According to Borisov, when Bulgaria was actually forced to refuse to participate in the South Stream and the construction of a nuclear power plant in Belene, Turkey immediately concluded a contract with Russia for the construction of the Turkish Stream and its nuclear power plant. Then none of the partners in the European Union supported Bulgaria. Now, Turkey, as the Bulgarian prime minister says, proposes to support it against Russia in creating the Black Sea Flotilla ... Borisov said that if someone from the ministers of his Cabinet promised something by participating in the Black Sea flotilla of Bulgarian ships, then he would be sure to ask for his words.
For reference: according to travel company estimates, only since the beginning of 2016, the flow of Russian tourists to Bulgaria has increased by more than 12%.