The Supreme Commander of the Armed Forces of the United Arab Emirates (UAE), Crown Prince of Abu Dhabi, Sheikh Mohammed Bin Zayed Al Nahyan, announced that the UAE forces are no longer involved in the conduct of hostilities in Yemen. It should be recalled that the contingent of the UAE armed forces was part of the so-called Saudi coalition that acted against the Houthis (one of the groups loyal to the overthrown President Saleh for some time).
In the English version of Twitter, the supreme commander-in-chief of the UAE Armed Forces wrote that "the war for the soldiers of the UAE army in Yemen is over," but in
Arabic version
his note looks a little different. It says that the war is "almost over."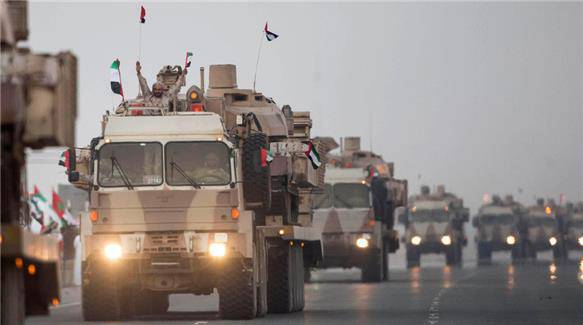 Later Qatari TV channel
Al Jazeera
spread the information that the main forces of the army of the United Arab Emirates are being withdrawn from Yemen, and in this country there remains a relatively small contingent of "numbers necessary for participation in counterterrorism operations". The report said that the remaining in Yemen, the UAE Armed Forces will concentrate in the province of Hadramaut - near the southern coast of Yemen and will control part of the largest port - Aden.
In Abu Dhabi, it is said that keeping a large number of the UAE military in Yemen is impractical. Some Arab political analysts say that there is a certain confrontation between the United Arab Emirates and Saudi Arabia on the question of Yemen against the background of Iran's accusations of support for the Houthis. Political analysts say that the contingents of the United Arab Emirates and Saudi Arabia are trying to shift the burden of warfare in Yemen to each other, because of which the operation has clearly reduced speed.
In the UAE, it is noted that since the beginning of the operation in Yemen, about 80 soldiers of the armed forces of the country died.