In Belarus, the first successful tests of the Polonaise multiple rocket launcher system were carried out. This was stated by President of the Republic of Belarus Alexander Lukashenko during a working meeting with a number of Belarusian officials. The meeting was attended by Prime Minister Andrei Kobyakov and Chairman of the Board of the National Bank Pavel Kallaur. It is reported by the news agency
BelTA
.
From the statement of the head of Belarus:
I lingered a little. We have a happy day today in terms of security and defense. Our military man managed to develop and test the missile weapons created in Belarus today for the meager money they were given. Launched rocket complexes. The tests were very successful. The missiles hit the target in one and a half meters (talking about accuracy - note "IN") literally from the set targets - the first volley. The second volley is literally ten meters away. It's perfect. These are rocket complexes that have been created in Belarus for two years.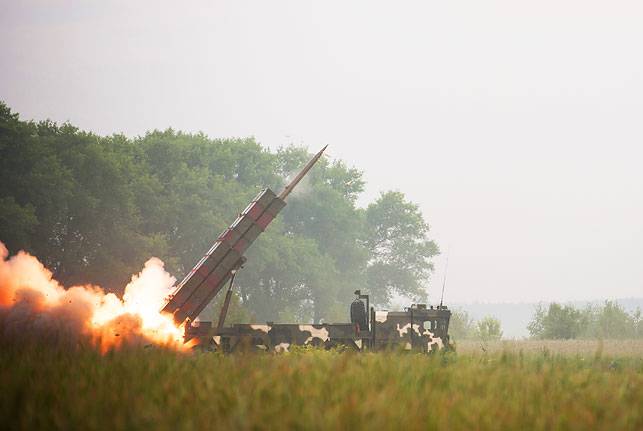 Alexander Lukashenko instructed the head of the government of the Republic of Belarus to submit all system developers to state awards.
Shooting was carried out on the territory of the Gomel region by calculations of the rocket troops and artillery of the Armed Forces of the Republic of Belarus as part of military tests. This is the first time conducted combat launches MLRS "Polonez". Starts by the military were recognized as successful.
Video published by the TV channel VoenTV on YouTube:
Read all the details about the MLRS "Polonez" on our website -
link
.