Informational portal
defensenews
publishes largely sensational information. The point is that the United States threatened Canada with de facto punitive methods of an economic nature for reducing the number of fifth-generation F-35 fighter jets purchased or for completely rejecting such purchases.
It should be recalled that, almost immediately after taking office as Canadian Prime Minister, Justin Trudeau declared that it was "inappropriate to acquire F-35 multi-role fighters". According to the head of the Canadian government, "the plane is not necessary for the needs of Canada, and besides, it can cost the Canadian budget too expensive."
Just a few days ago, Justin Trudeau, to his earlier words, added that the F-35 aircraft "is not a fully completed project, and today it can be called far from completion."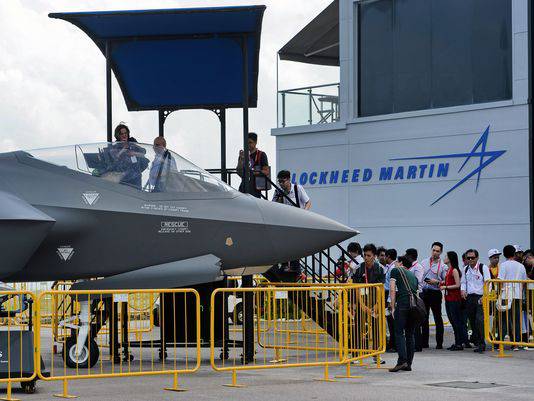 Realizing that Canada can seriously abandon the main American military-technical soap bubble of recent years, Washington decided to include economic pressure mechanisms. To this end, the management of the company was engaged, which deals with all the major developments of the F-35 project. It's about Lockheed Martin. So, the management of Lockheed Martin stated that if Canada is going to abandon the purchase of the F-35 batch, then Canadian companies participating in this project will be excluded from it.
One of the leaders of the F-35 project at Lockheed Martin, in an interview with the Canadian Broadcasting Corporation, said the following:
I do not want my words to be perceived as a threat, but we will have no other choice. If Canada moves away from F-35, we are ready to move the Canadian part of the project to those countries that are ready to purchase an aircraft.
This was answered in the Ministry of Defense of Canada. The head of the Canadian Defense Ministry's press service, Jordan Owens, said:
Despite this zeal for Lockheed Martin, Canada still remains among the project participants, but at the same time it will be the final decision to acquire F-35, based solely on its own needs.
For reference: the Canadian share in the F-35 (Joint Strike Fighter) project is over 0,6 billion US dollars. At the same time, more than a hundred different Canadian companies are involved in the project. In the US, Canada is frightened by the fact that all these companies will suffer losses.