TV channel
112 Ukraine
It comes out with a report in which it says that the deputies of the Verkhovna Rada expressed dissatisfaction with the delay in the process of deciding whether to abolish visas by the European Union. In particular, the fact that Brussels is clearly delaying the procedure of introducing a visa-free regime with Ukraine was expressed by the First Vice-Speaker of the Verkhovna Rada Irina Gerashchenko. According to Ms. Gerashchenko, the European Union "should give us (Ukraine) a visa-free regime."
What else does the EU "owe Ukraine"? - Irina Gerashchenko did not clarify.
From the statement of the first vice speaker:
We may not be an ideal student, but I would very much like a responsible partner from the EU. When today they are trying to impose a discussion on us, for example, the issue of visa-free can be tied to the issue of adopting a new protocol, which will provide an opportunity to block a visa-free regime in case of new migration calls, I want to say: is this the responsible position of our partners? We have completed the visa liberalization action plan completely. We have formally fulfilled this plan, and there is not a single unfulfilled point, so we are now waiting for a responsible and honest policy, the position of our partners, who should give us a visa-free regime today, now, not postponing it until tomorrow and not trying to find any more then bindings, package with other countries, migration risks. Ukraine does not create migration risks, and the issue of this visa-free protocol should go in parallel, this is obvious.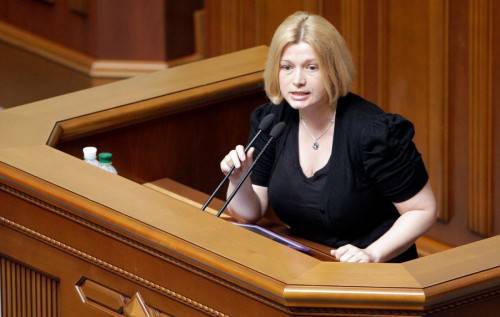 It is not entirely clear what the Ukrainian authorities expect from the fact that the European Union can (under certain conditions) provide visa-free travel to Ukraine? Is there really a mass departure of Ukrainians from the territory of "Square" in the country of Europe "for a better life"? ..
Against this background, attention is drawn to the decision of the Swiss authorities, who today have withdrawn the application for the country's entry into the European Union. Swiss edition
"Neue Zürcher Zeitung"
writes that the upper house of the Swiss parliament by a majority vote (27 vs. 13) withdrew the application, which was submitted in 1992 year. At the same time, the official authorities of the confederation note that the decision of the Upper Chamber of the Parliament became the embodiment of the will of the people expressed at the 2015 referendum of the year. Then the majority of the Swiss voted against the entry of the state into the European Union. As one of the European politicians joked: "Today it would be more relevant to consider not the issue of Switzerland's accession to the European Union, but the EU's accession to Switzerland."