In Petersburg, the world's most powerful icebreaker, the Arktika, was launched, a reporter reported from the scene.
RIA News
.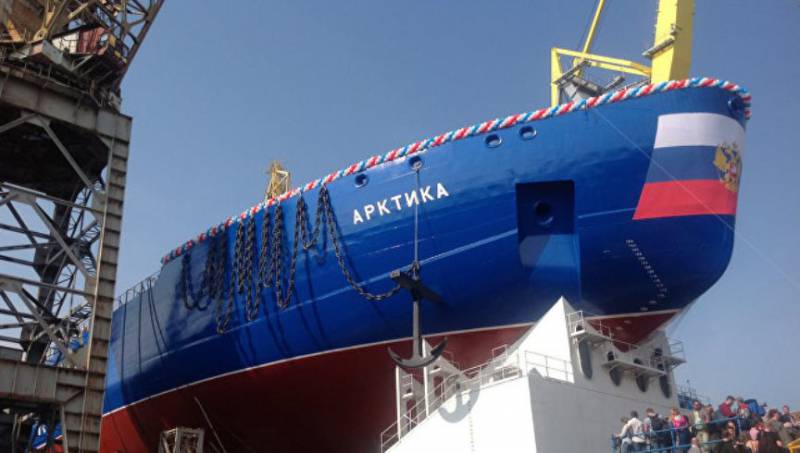 "Thus, the designers have gone through one of the most important stages in the construction of the ship. "Arctic" will become the lead ship of the 22220 project and will give rise to a group of nuclear icebreakers needed to develop the Arctic and strengthen Russia's presence in this region, "the report says.
"It is difficult to overestimate what has been done by our scientists, designers, shipbuilders. There is a feeling of pride in our country, the people who created such a ship. Russia is the only country with its own nuclear icebreaker
fleet
which will allow us to actively implement projects in the Arctic, "said Valentina Matvienko, speaker of the Federation Council, who was present at the ceremony.
"We are entering a qualitatively new level of development of this richest region. Seven feet under the keel to you, great "Arctic"! "She added.
In turn, the Director General of Rosatom, Sergei Kiriyenko, called the launch of the nuclear-powered icebreaker "a great victory for both the designers and the team of the Baltic Shipyard." According to him, the icebreaker "opens up" fundamentally new opportunities in the field of ensuring the defense capability of our country and solving economic problems. "
Under a contract with Atomflot, the shipbuilders of the Baltic Shipyard will build the 3 icebreaker of the 22220 project. The first serial (the second in a row) nuclear vessel "Siberia" was laid in May 2015.
Help Agency:
The icebreaker "Arctic" was laid in November 2013. Ship length - 173,3 meters, width - 34 meters, displacement - 33,5 thousand tons, crew - 75 people. The nuclear-powered ship will be equipped with a two-reactor power plant with the main source of steam from the RITM-200 reactor unit with a capacity of 175 MW. Deadline - December 2017 year. The vessel will be able to conduct caravans of ships in arctic conditions, breaking through ice up to three meters thick. "