In the near future, deliveries of mobile sawmills, which have no analogues in the world, will begin in the Engineering Forces of the Russian Federation,
RIA News
a message from a representative of the Project Technics Corporation David Kalashan at the Eurosatory-2016 exhibition in France.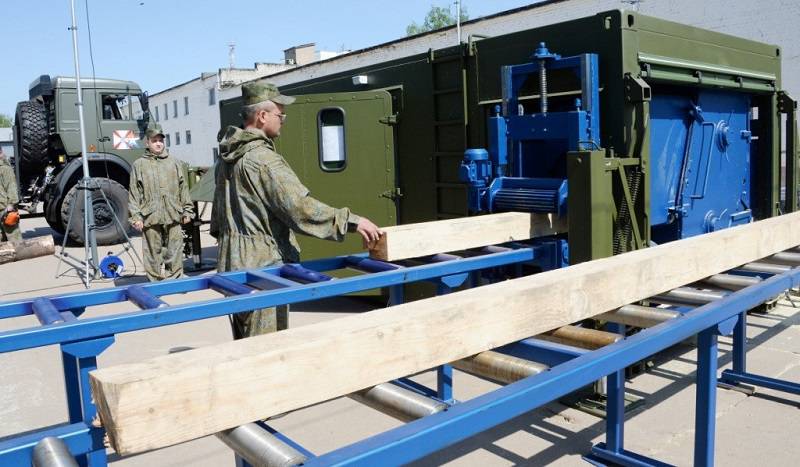 "According to the technical task of the engineering troops, we have developed a container sawmill, it has now been tested and will soon be accepted for supply. At Eurosatory-2016, nothing of the kind is presented, because this complex has no analogues in the world, "Kalashan said.
"The installation is designed to provide engineering troops with the lumber needed in the field for building bridges, fortifications and other structures. The complex is completely autonomous thanks to the wheeled chassis and its own power supply station ",
he explained.
According to the information, "the container is equipped with a manipulator for loading timber and received lumber". In other words, "after the completion of work, the complex is actually transformed into a timber carrying vessel," added Kalashan.