After the statements made by the head of the Pentagon, Ashton Carter, that NATO forces need to be more actively involved in the fight against ISIS, the gears of the NATO mechanism have moved into a new stage of rotation. So much so that even the Estonian gear moved ... So, the parliament of this small but proud Baltic state decided to give the go-ahead to send Estonian troops to Syria and Iraq to participate in the NATO operation Inherent Resolve.
RIA News
cites the statement of the press service of the Estonian government:
Estonia will initially send up to six military instructors to Iraq. They will serve in the Danish military unit in the Iraqi province of Anbar. The Estonian contingent will not participate in hostilities, but will train local security forces. The decision authorizes sending to Iraq, as well as to Syria to 10, Estonian military personnel.
In Iraq, there must be a lot of surprise at the fact that "pros" from Estonia will come to "train" them. Apparently, in Estonia, they managed to recruit a dozen and a half people in military uniform who heard the phrase "fighting terrorism" and even know what the ISIS panel looks like ...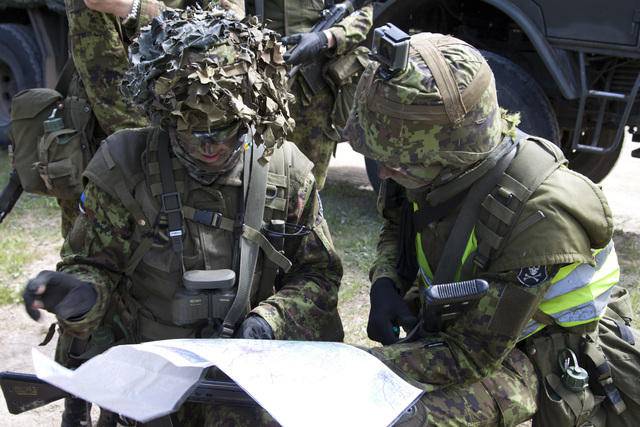 It should be noted that under the banner of the operation
Inherent Resolve
The United States is drawing not only NATO countries, but also the so-called "partners" - Australia, Jordan, Bahrain, etc. It is hardly necessary to be surprised that soon "instruct" someone in Syria and Iraq will also send Ukrainian and Georgian servicemen so that they demonstrate a passionate love for NATO ideals and standards.