A video appeared on the Internet published by the Ahrar al-Sham group, which allegedly captures the moment of destruction
tank
T-90 Syrian Army Transmits
Lenta.ru report
.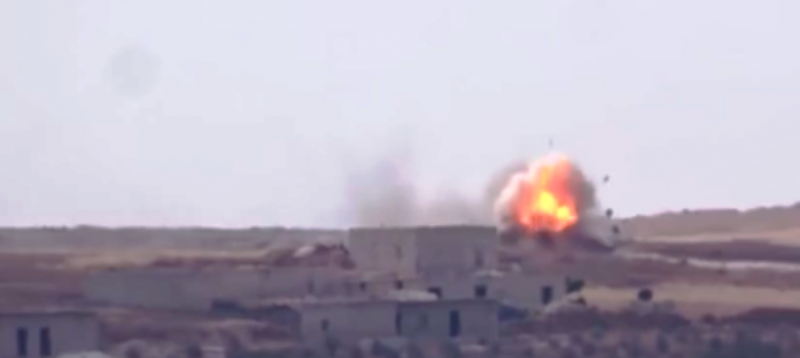 According to the militants, the video was made to the south of the city of Aleppo.
The record shows how a rocket fired from an anti-tank complex gets into the side of a moving machine, after which an explosion occurs.
"There are no consequences of the rocket hitting the video, and the quality of the recording does not allow to identify the type of tank with accuracy, although it does allow to state that it belongs to the T-72 / T-90 family," comments the video.
For the first time T-90 tanks were recorded in the Aleppo area in November 2015.