Trying to explain the sharp increase in losses of the Armed Forces of Ukraine in the Donbass, the NSDC Secretary Oleksandr Turchynov said that the new Russian UAVs helping the militiamen to increase the accuracy of the fire are to blame, the Ukrainian portal reports
New time
.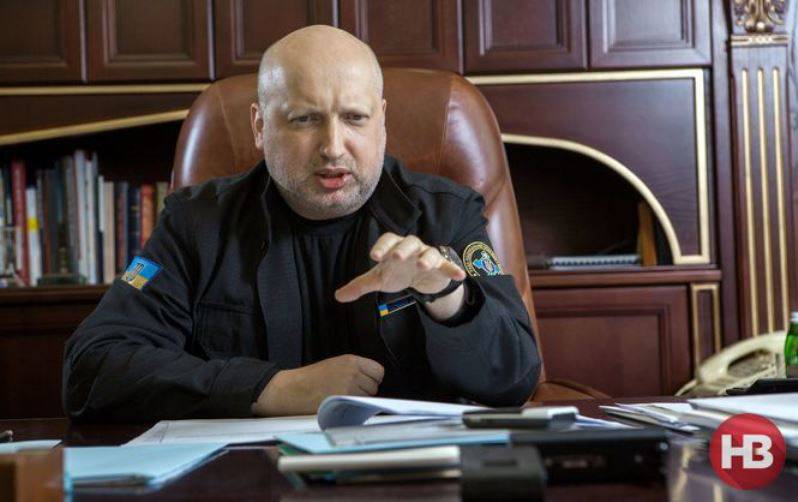 "They are launched both from the occupied territories and directly from the Russian Federation. These are modern Russian developments. Often, our positions are processed by a trio of UAVs: one conducts species reconnaissance, the second detects communication and control systems, as well as radar systems for their suppression by electronic warfare systems. And the third device corrects artillery fire or strikes it itself if it is a combat UAV ",
told his version of Turchinov.
He also noted that "in addition to the use of large-caliber forbidden artillery, professionally trained snipers and sabotage groups manned by Russian special forces are a serious problem for the Ukrainian army."
"Because of this, casualties among Ukrainian servicemen increased: in May, the Ukrainian Armed Forces suffered the biggest losses over the past year - 25 servicemen died, 98 was injured," Turchinov said.
"The reason was the demonstrative aggressiveness in the actions of the occupying forces, the consistency and readiness of provocations. While there is no sharp increase in the number of attacks - on average per day they are approximately 30-50. But the occupants 'approach to firing has changed dramatically: if at the beginning of 2016, it was often conducted chaotically in the direction, then from the end of April they were only targeted at our positions, using large-caliber mortars, artillery and salvo systems prohibited by the Minsk Agreements",
- he concluded.
Earlier that the Russian military are experiencing in the Donbass new weapons, said Petro Poroshenko.