Vietnamese Su-30МК2 yesterday morning fell into the South China Sea in 20-km from the coast, one pilot was found alive, reports
TASS
local media reports.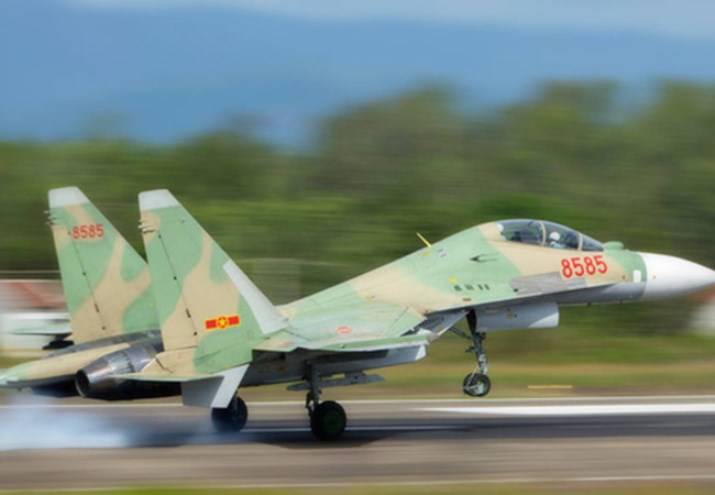 "Communication with the aircraft disappeared around 07.30 on Tuesday (03.30 MSK) during a training flight, part of which took place over sections of the East Sea (the Vietnamese name of the South China Sea) in strong winds," the VN.Express newspaper said.
The fact of the fighter's fall into the water was confirmed by local fishermen.
It is noted that the plane was piloted by two experienced pilots, one of whom was the deputy commander of an air force regiment, and the second was the commander of a squadron of the same regiment, both pilots had significant hours flying on fighter jets. "
In the search and rescue operation involved "six ships of the Navy of Vietnam, volunteers from local fishermen and military helicopters."
Today it became known about the discovery of one of the pilots. "Pilot Nguyen Hyu Kyong was discovered this morning by a fishing vessel. His state of health is stable, "said Kong Lyk, deputy chief of staff of the coast guard in Nghean province.