TV channel
Al-Mayadin
citing sources published information that in the province of Aleppo (Syria) German Special Forces soldiers deployed. They joined the French and US Special Forces operating in the city manbij area where continued active combat operations against the militants so-called "Islamic State." The report said "several dozens of soldiers armed forces of Germany," which is scheduled to be operating in the area Tishrin power.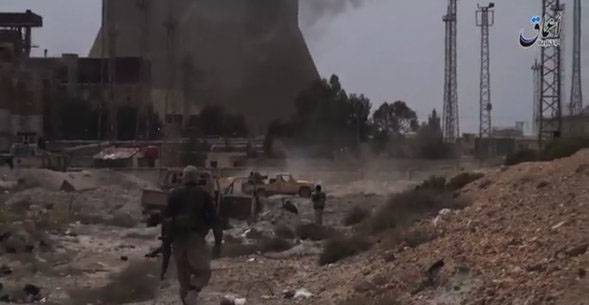 Noteworthy is the fact that representatives of western countries say about trying to cut off the militants LIH from receiving aid and reinforcements from Turkey. That is the goal pursued declarative representatives of NATO armies involved in the military operation in manbij area.
Such statements, the representatives of the Western Command in fact recognize that LIH has links with the forces on the territory of Turkey. This is particularly interesting against the background of yesterday's announcement by the Pentagon chief Ashton Carter, who in an interview with the Turkish Minister of Defense announced US readiness to help Turkey as "international terrorism" and "in the face of Russian aggression."
Meanwhile, the information portal
AMN
reports on the success of the Syrian army in the Aleppo area. Syrian soldiers managed to repel the militants locality Zeytan that those captured recently. As a result of the fight about 20 militants were killed, more 20 injured. All of them were part of the terrorist group "Al-Nusra Dzhebhat".