A couple of days after the celebration of the Day of Russia in Russia, it becomes known that the Russians and President Vladimir Putin personally congratulated (attention!) Turkish President Recep Tayyip Erdogan on this day. Excerpt from Erdogan's letter
RIA News
:
Dear Mr. President! On behalf of all the Turkish people in your person, I congratulate all Russians on the Day of Russia, and I also wish that in the upcoming time relations between Russia and Turkey will reach a deserved level.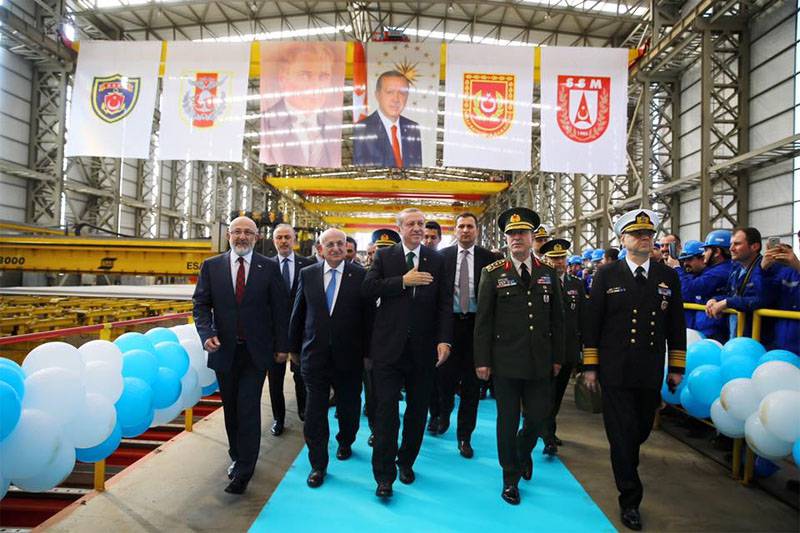 It turned out that this is not the only letter from the Turkish authorities that arrived in Moscow on 12 June. In addition to Erdogan, the Russians were congratulated by the newly-minted Turkish Prime Minister Binali Yildirim, who, like the Turkish president, announced expectations of bringing "relations to a deserved level in the interests of our countries." Binali Yıldırım sent his letter to the Russian Prime Minister Dmitry Medvedev.
At the same time, neither Erdogan nor Yildirim did not mention that it was the Turkish authorities who "brought the relations" between the two countries to the level that exists today. Moreover, neither Erdogan nor Yildirim once again even tried to apologize for the Russian Su-24 shot down last fall, which carried out an antiterrorist mission in the sky in northern Syria. Apparently, Erdogan believes that the dismissal of Prime Minister Ahmet Davutoglu, who said that he personally gave the order to shoot down the Russian plane, and that is the very excuse to Moscow ...
Recall that since last autumn, Russia has been charging with respect to the Turkish leadership accusations of involvement in the activities of ISIL, in particular, in actual complicity with oil smuggling. And today there are reports from Iraq that the leader of ISIS, Abu Bakr al-Baghdadi, was killed as a result of the air attack of the American coalition. This is at least the second report on the death of al-Baghdadi over the past six months. This information is disseminated by the Western press.