General Director of JSC "NPK"
Engineering technology
»Sergey Rusakov told the media that from 2017 onwards Russia will start supplying the latest bomb cassette to foreign customers. We are talking about ammunition PBC-500U SPBE-K.
This is a unified planning bomb cassette that is capable of defeating without the aircraft entering the zone of direct action of the enemy's air defense weapons and delivering highly accurate self-aiming ammunition to the target. The planning bomb cassette PBK-500U SPBE-K is designed for all-weather use at any time of the day.
As an effective ammunition, the PBC-500U SPBE-K can be used against armored vehicles, anti-aircraft missile systems with thermal or radar contrast under the influence of natural and man-made interference.
The ammunition is produced by NPO Basalt. For the first time, the PBC-500U SPBE-K bomb cassette was presented in the city of Zhukovsky during the MAKS-2015 international aerospace show.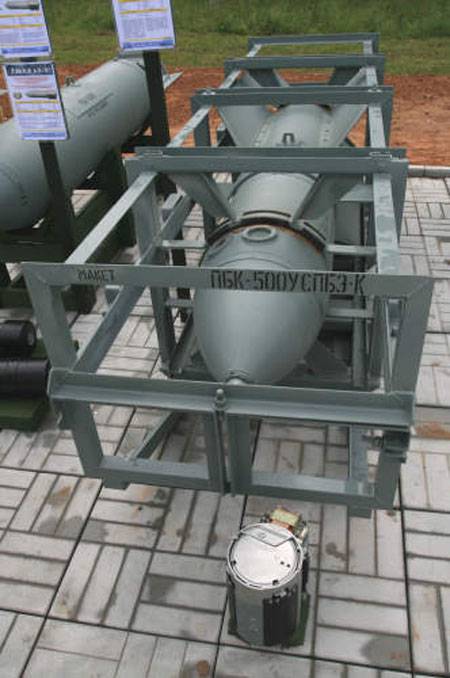 Sergey Rusakov quotes
RIA News
:
We estimate that this type of ammunition can be exported from 2017 onwards.
The cartridge has a modular design and, depending on the purpose, can be equipped with different military elements, including high-explosive fragmentation, concrete-breaking or incendiary. Antitank "filling" is also used. Effectively used by frontline aircraft
aviation
.