SVIDM modernized sniper rifles began to enter the Russian army, reports
TASS
message source in the DIC.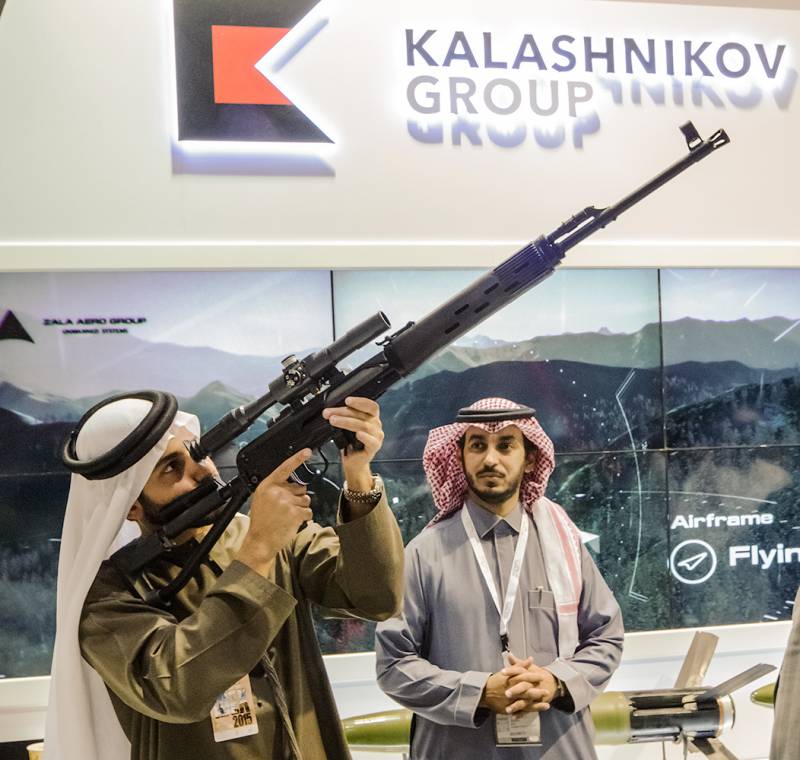 At the international exhibition IDEX 2015
"Concern" Kalashnikov "has already begun serial deliveries of modernized SVD to the Russian defense department. The rifles received an extremely positive assessment of the military, since its design eliminated all the technical shortcomings of the SVD. At the same time, the concern has radically improved the quality of the SVDM production, "
said the source.
He added that "representatives of law enforcement agencies, as well as foreign customers, are showing an increased interest in SVDM."
According to the manufacturer, "the upgraded Dragunov sniper rifle is distinguished by an improved scheme of operation of the gas mechanism, the presence of Picatinny slats for riflescopes and rifle accessories, and an ergonomic butt."