In the General Staff of the Estonian Defense Forces, not without an uplift, they report a full start to the work of the next NATO object. Speech on the NATO command and staff center. This is an element of NATO, called the NFIU-NATO Force Integration Units. The Estonian NATO Center is one of the six that were previously agreed to open NATO functionaries in Eastern Europe. Five more similar centers will be located (or have already been located) in Latvia, Lithuania, Bulgaria, Poland and Romania.
NATO's agenda includes tasks "to effectively manage the rapid reaction forces," which, according to Brussels, are "created to enhance the collective security of the alliance at its eastern frontiers."
The Estonian headquarters of NATO began its initial work at the end of last year, but now all the measures have been completed to introduce this object into the unified system of the Western military bloc.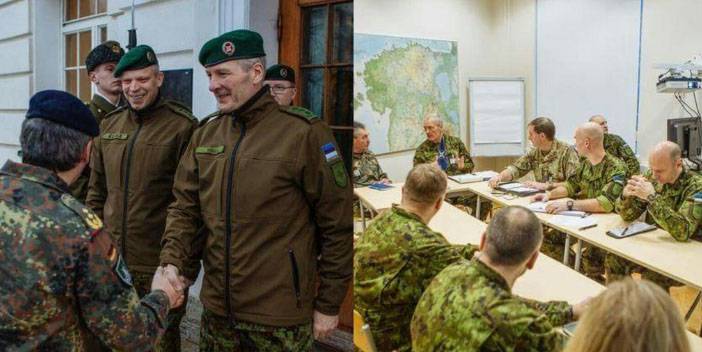 The commander of the NATO North-Eastern Corps, General Manfred Hoffman, spoke at the ceremony of putting the NATO center into operation in Estonia. His statement leads
RIA News
:
The rapid introduction of NFIU is a clear signal of the unity of NATO and shows the determination to protect both Estonia and the entire northeastern border region of Europe.