TV channel
BFM TV
reports that in France on Tuesday night 14, an ISIS representative killed a police officer and, taking several people hostage, took the life of one of them. The fact that the assailant was related to the terrorist organization "Islamic State" became known when police officers who arrived at the house where the criminal and the hostages were located tried to negotiate with the terrorist. During these negotiations, the offender declared that he was representing ISIS in France. Action shouted "Allah akbar".
French media reported that the crime was committed in one of the suburbs of Paris - Manyanville. The unknown man made his way into the house where the policeman lived with his family. He first killed the 42-year-old law enforcement officer, then took his relatives hostage. About those requirements that put forward the offender, not yet reported. Realizing that the police special forces preparing for the assault, the offender killed one of the hostages. Killed was the wife of a policeman.
Before the start of the assault, the police cordoned off the neighborhood, evacuated residents of a dozen houses from it, turned off electricity and gas. As a result of the assault, the criminal was eliminated.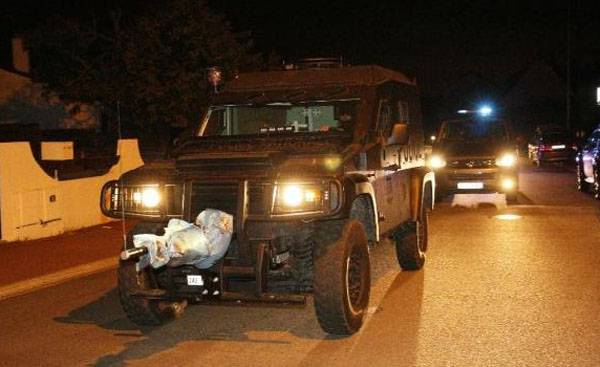 It is reported that after completing the assault and inspection of the house on the second floor, a three-year-old child was found hiding.
Recall that responsibility for the terrorist attack in American Orlando was also taken over by ISIS militants.