The next stage of the NATO exercise Saber Strike-2016 ("Strike with a Saber") started today in Estonia,
RIA News
Post Ministry of Defense of the country.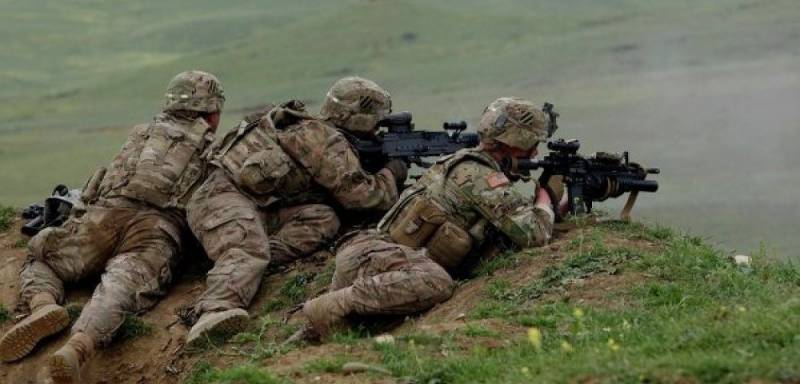 According to the ministry, "more than 1,5 thousands of troops from the USA, Latvia and Lithuania arrived in Estonia," as well as "staff officers from Denmark and Slovenia."
The maneuvers include several episodes that "will take place in Tapa, at the central range of the Defense Forces and at Ämari air base near Tallinn."
According to the information, on Friday, "a military transport aircraft of the United States Air Force delivered two HH-60 helicopters to the Emari air base". The arrival of "five AH-64 Apache helicopters, C-130 Hercules transport aircraft, and Chinook transport helicopters" is also expected.
In addition, "American A-10 attack aircraft and F-16 fighters of the Polish Air Force will be deployed from Latvia. During the exercise, American strategists B-52 should also appear in the sky (without landing in Estonia).
In addition, for the first time, the American MLRS M142 HIMARS (two batteries) belonging to the National Guard of the State of Tennessee will be delivered to the territory of the republic.
"Part of the Saber Strike exercise was the march of Dragoon Ride II, during which thousands of kilometers of 2,4 thousands of troops of the second cavalry (motorized infantry) regiment of the US Army with 1,5 units of military equipment, including combat vehicles, howitzers and vehicles combat support. The equipment moved by two routes from Germany to Estonia with stops in the Czech Republic, Poland, Lithuania and Latvia, "the agency reports.
In total, the Saber Strike maneuvers, the stages of which take place in the Baltic countries, involve about 10 thousand troops from 13 countries.