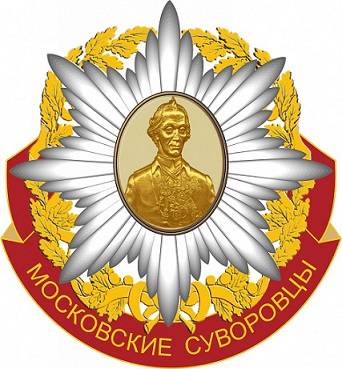 The regional public organization "Moscow Suvorovtsy" marks 7 years. 12 June 2009 in the park-museum Kolomenskoye representatives 39 issues of the Moscow-Gorky Suvorov School, the leaders of the Moscow Union of Suvorov, Nakhimov and Kadet and the Cadet Brotherhood created a public organization that brought together Suvorov, graduates, veterans, commanders and teachers of Muscovites. IED
Let the anniversary be small, but the work has already been done is colossal, says the chairman of the Regional Public Organization "Moscow Suvorovtsy" Dmitry Nesterov. According to him, over the years of hard work, the Moscow Suvorov students have created a unique system of relationships between graduates, students, educators, teachers and the command of the Moscow-Gorky Suvorov Military School, members of their families, families of the dead and deceased.
"This allows us to assist each other in various circumstances in a timely manner, to preserve and develop spiritual values, to help the Suvorov School in educating Suvorovs in the spirit of love for the Fatherland," he stressed.
Dmitry Nesterov also noted, for the first time in the Cadet
stories
Russia has begun a new tradition in the Suvorov movement - friendship and mutual assistance of Suvorovs with a difference in the age of 20 years. "In addition, at the Cathedral Square of the Kremlin, we held a ceremony of awarding the National Prize to the best Suvorov and cadet, and the graduation ceremony of the Moscow SVU and the cadet corps of the city of Moscow," the chairman of the organization added.
At present, the public organization is a collective member of the World Russian People's Council, entrusted with being a responsible co-performer of the ARNS "Spiritual Strengthening of the Russian Army" Program, conducted in the power departments of Russia and aimed at strengthening the spiritual foundations of service to the Fatherland.
"Moscow Suvorovtsy" is also included in the Council on Cadet Education at the Ministry of Education and Science of the Russian Federation. The organization plans to achieve the separation of cadet education in a separate form and bring it to a single military standard based on the best achievements in educating the cadet in the Russian Empire, as well as Suvorov and Nakhimov in the Soviet Union.