About a hundred militants "Dzhebhat an-Nusra" with heavy weapons arrived in settlements of the Syrian province of Aleppo, according to the Russian Center for Conciliation in the SAR on
Online
Ministry of Defense of the Russian Federation.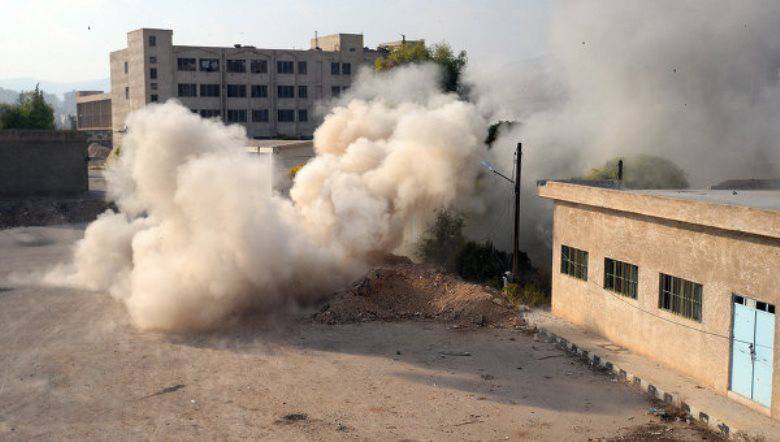 "According to local residents, more than 100 terrorists of Dzhebhat al-Nusra with heavy weapons arrived in the settlements of Barkum and Ikarda in the province of Aleppo. There were also reports of military preparations of terrorists in the settlements of El-Es and El-Khader of the province of Aleppo to commit terrorist acts and conduct active hostilities ",
says release.
In order to prevent the blocking of the administrative center of the province, the Syrian command transferred to the area of ​​the settlement. Kudehi army units.
"In order to prevent the blocking of the city of Aleppo from the southern direction, units of the armed forces of the Syrian Arab Republic have been redeployed to the area of ​​the settlement of Kudekhi," the bulletin says.
It is also noted that during the last 24 hours "the terrorists inflicted fire on the settlements of Fuya (Idlib Province), Rush (Latakia Province), Salamia (Hama Province), as well as on the village of Bélliey and the positions of government troops in the region of Marj Sultan village Damascus".
In addition, shelling of Aleppo's neighborhoods - Sheikh Maksoud, Meydan, Al-Hamadiyah, El Suryaniz, Amriya, Nairob airport, and the city of Khandrat "were subjected to shelling from home-made artillery by terrorists."