Yesterday, at the Andazi training ground, the Latvian stage of the NATO exercise Saber Strike ("Saber Strike") started, reports
news
resource
DELFI
.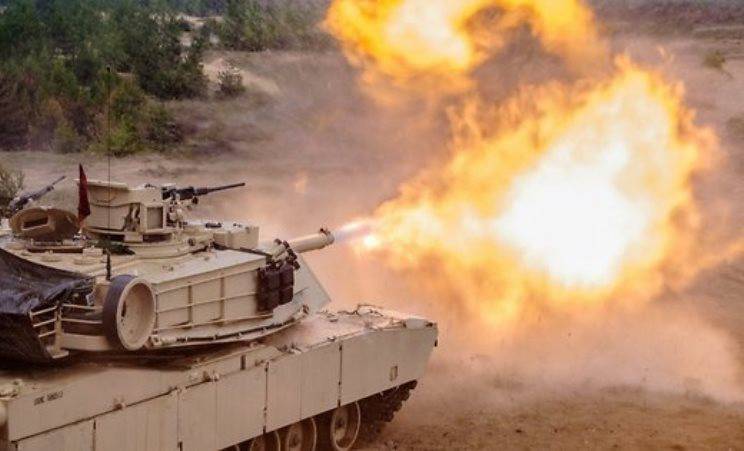 All in all, maneuvers taking place in the Baltic States from May 27 to June 13 involve about 10 thousand troops from the 13 of the alliance countries.
It is reported that 2 thousand people from Lithuania, Norway, Great Britain, Poland and the USA participate in the Latvian stage. The purpose of the exercise is to "work out the interaction between units from different countries in the framework of a wide range of combat operations."
The exercise began with live firing from
tanks
M1 Abrams.
"The tanks were delivered to Latvia from Norway through the Baltic Sea on a British ship. Since 1980-s, the Pentagon has been deploying tanks, armored personnel carriers, ammunition and equipment in artificial caves in Norway, so that in the event of a military conflict in Europe, to be operational ready for combat, "the DELFI message says.
According to the resource, "in the near future, American tanks will take part in the simulation of the battle, along with units of the marines and motorized infantry of the Latvian army and other countries."