The Polish Peasant Party (PKP) submitted to the Seimas a bill recognizing 11 in July as the Commemoration Day of the victims of the genocide committed by the OUN-UPA troops in the east of the country, reports
Radio Poland
.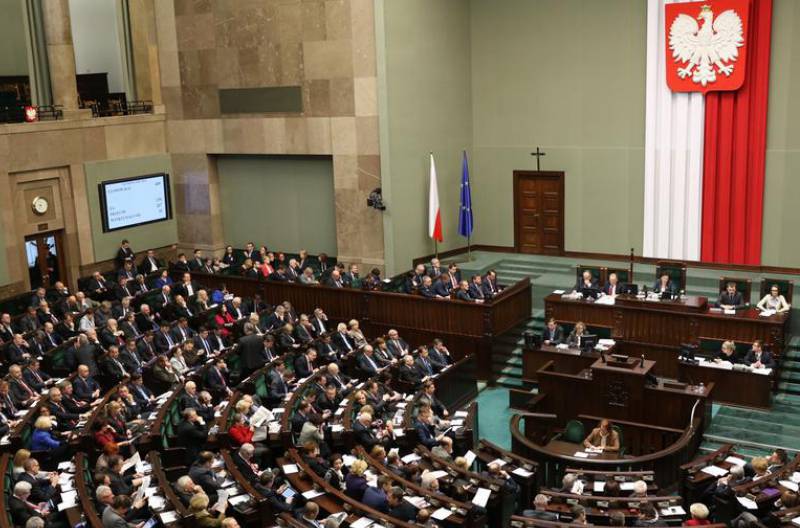 The document emphasizes that "the Volyn crime was organized and massive in nature and is an ethnic cleansing and genocide." In total, "in 1942-1945 in the territory of Volyn and Eastern Galicia, more than 100 thousands of innocent Poles, including children, became victims of crime".
The authors of the bill remind that "on 11 July 2016 of the year is the 73 anniversary of the apogee of crimes committed by the OUN-UPA in the eastern lands of Poland".
The document draws attention to the fact that "recently, popularity of Stepan Bandera and the UPA has increased noticeably in Western Ukraine, streets and squares are named after him, and monuments are erected to him". However, neither Kiev nor Warsaw react to anything.
"For the sake of good relations with Ukraine, one cannot trade in the memory of killed compatriots," said one of the authors of the draft law, Peter Zgorzhelsky (PKP).
The publication notes that a similar project has already been submitted to the Diet in 2013. Then it was initiated by representatives of Solidarity Poland, Law and Justice and the PCP. The fate of the bill is not reported.