The upgraded onboard telemetry system (BTMS) "PIRIT-RBS" for the upper stage "BREEZE-M" has reduced the weight of telemetric equipment by almost 6 kg and increased the energy efficiency of the upper stage, it is reported
Online
Russian Engineering Union.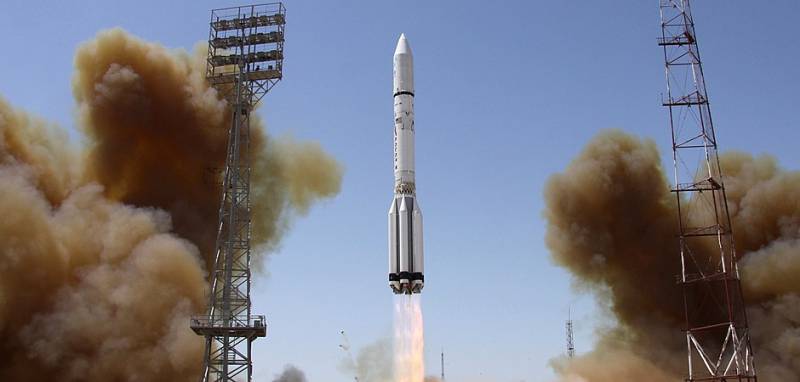 It is noted that "for the first time in this configuration, the system successfully worked during the launch of the Proton-M launch vehicle, which on June 9 of the year launched the telecommunication spacecraft Intelsat DLA-2016 into orbit."
"PIRIT-RBS" system is unique: it simultaneously sends in the telemetry information stream data received in online mode and information from the memory, and when the object is outside the radio communication zone, the information enters the long-term data storage unit, is accumulated and reproduced in the moment of the next radio session ",
the report said.
According to the information, the "PIRIT-RBS" multimode radio-telemetry system was manufactured using domestic electronic components and is successfully used as part of the telemetry control means of the booster blocks. " "It is built on an aggregate-modular principle using computational tools and implements the principles of packet telemetry based on international standards CCSDS," the release said.
Commentary of Igor Davydov, Head of the Research and Production Center for the Development and Creation of Telemetry Systems:
"One of the key priorities for developers of overclocking units is to reduce its mass in order to increase the payload to be put into orbit. Initially, the PIRIT-RBS system weight was about 14 kilograms. New design and technological solutions have allowed the use of monoblock performance of the five main blocks and reduce the weight of the system to 8 kilograms. "
According to him, "the modular design allows you to create various configurations, ranging from a simple data acquisition system with centralized control to a multiprocessor system."