For the Day of Russia, the RT channel published a video in which he told what would have happened in the Crimea if he had not reunited with the Russian Federation.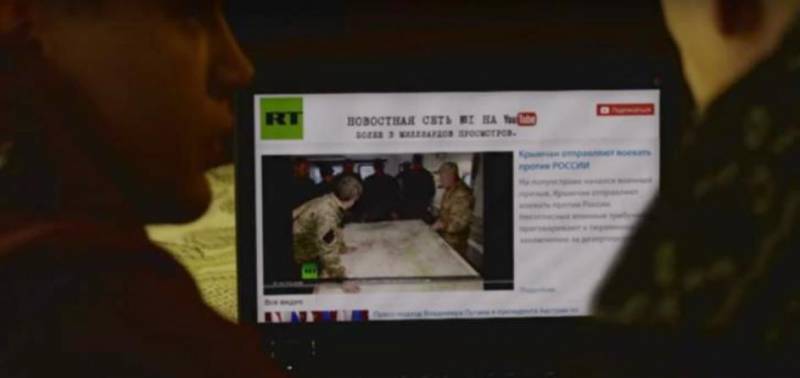 "In the" alternative reality "shown by RT, the attempt to hold a referendum in the Crimea was not crowned with success, and acting at the time of the duties of the President of Ukraine, Oleksandr Turchynov, establishes a state of emergency on the territory of the peninsula and introduces troops to major cities"
RIA News
.
At the same time, Moscow does not react at all to what is happening, declaring "non-interference in the affairs of another state".
In the fall of the 2014-th Peninsula, Ukrainian neo-Nazis began to patrol, and a year later, Georgia and Ukraine were conducting a joint operation to seize South Ossetia and Abkhazia.
In this scenario, Saakashvili becomes mayor of Simferopol, not the head of the administration of the Odessa region.
Then the Crimeans are sent to war with Russia. Dissenters are declared deserters and put on trial.
The remaining militia in the Crimea are trying to gain a foothold in the Simferopol airport, and the Ukrainian Armed Forces fire at them from heavy
weapons
, destroying by the way residential buildings.
"Thus, in the" alternative reality "the peninsula in 2015 year becomes the epicenter of a military conflict," - the newspaper notes.
The video ends with the words "we are happy to show others
news
»And scenes of the celebration on the Peninsula Day of Russia.