The State Duma
today decided to terminate the parliamentary authority of Ilya Ponomarev, who was listed in the Fair Russia faction. Recall that since last year Ilya Ponomarev did not appear in the building on Okhotny Ryad, and after initiating a criminal case against him for embezzlement in the Skolkovo Foundation, he fled abroad at all. There he continued to assert that he is a deputy, receives a salary, and even "remotely" (by means of "trustees") votes ...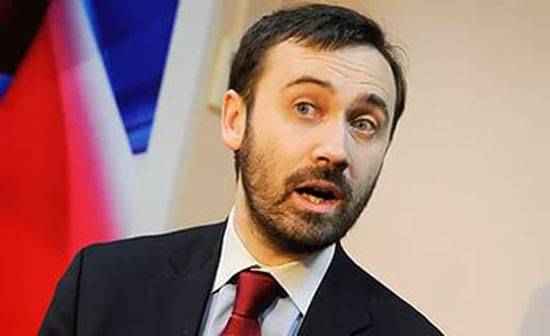 Salary Ponomarev really received and was present in the list of deputies.
4 May 2016, the President of the Russian Federation signed a law by which the powers of a deputy of the State Duma of Russia can be terminated early on the initiative of either the faction or the committee in which he is a member. Early termination of powers is possible if the deputy did not fulfill his duties for 30 days or more. Ponomarev, as already noted, did not fulfill his deputy duties for about a year, traveling around different countries of the world with statements of a clearly anti-Russian nature. The honored guest Ponomarev was in Ukraine.
Recently, the head of "Fair Russia" Sergei Mironov said that the faction sends to the State Duma a resolution on depriving Ilya Ponomarev and Alexei Mitrofanov (another deputy, who fled abroad from justice) mandates. Today, in relation to the "deputy," Ponomarev, the State Duma of the Russian Federation issued a verdict on the termination of his deputy powers. Consideration of the possibility of taking similar measures in relation to Mitrofanov, as reported, will be held soon.