Sources close to the so-called "moderate Syrian opposition" report that militants of the Dzhebhat an-Nusra group managed to repel the government offensive in the Aleppo area. The report says that the attack was not only repulsed, but also turned into a large-scale counter-offensive of the militants. As a result of the counteroffensive, a T-90 tank belonging to the armed forces of the Syrian Arab Republic was captured as a war trophy.
AMN information service, citing its own sources, reports that in
tank
refused on-board control and protection system. At the same time, no ammunition has been reported about getting into the T-90. The crew of the tank tried to restore the functionality of the armored car, but at that moment the tank was fired from grenade launchers and a rifle
weapons
. In summary, if you believe the source messages
AMN
, the T-90 tank by the Syrian crew was abandoned. Nothing has been reported about the fate of the crew members themselves.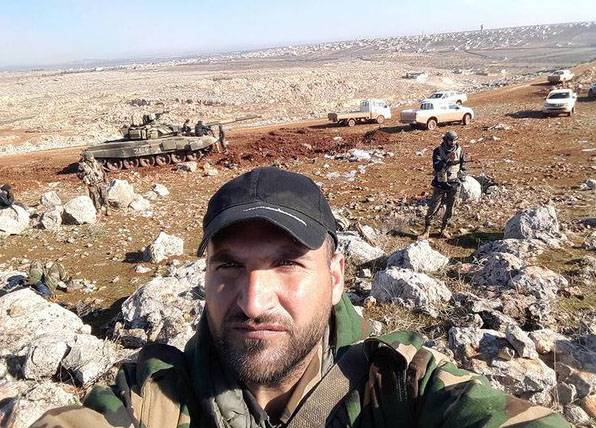 Photo of a Syrian government army fighter
Confirmation of the loss of the T-90 tank in the Aleppo area from official sources of the SAR army has not been reported.
Meanwhile, Arabic-language media reported that the command of the SAR forces in the Aleppo area decided to divert government units to their original positions. It was not yet possible to achieve success in the attack on the Dzhebhat an-Nusra position. Sun ATS suffered significant losses.
The press service of the Armed Forces of Syria disseminates a message on the course of the battles on other sectors of the front. Thus, in the province of Homs, the operation against Dzhebhat al-Nusra was much more successful. The convoy of the enemy's military equipment was destroyed, about a dozen terrorists were destroyed.
In the west of the province of Rakka, where the Syrian army is conducting an active offensive, an ISIL convoy, in which there were at least fifty terrorists, was destroyed by air attack. They were all heading to the Tabka airbase.