Iraqi TV Channel
Al Sumaria
citing its own sources, reports that in the province of Ninawa near the Iraqi-Syrian border, the leader of the so-called Islamic State Abu Bakr al-Baghdadi was injured. At least, the leader of the LIH of this man, who at one time passed through American captivity and close contact with the American special services, is called in the West.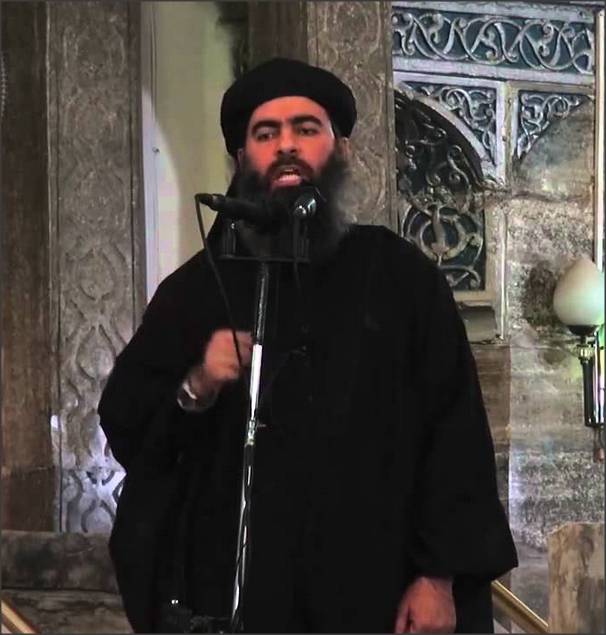 The Iraqi media reported that Abu Bakr al-Baghdadi was injured along with several other ISIL fighters as a result of an air attack made by the so-called anti-Silov coalition.
From the material:
There are reports of the injury of Abu Bakr al-Baghdadi and other leaders of the IG group in their headquarters in northern Iraq.
We are talking about the north of the Al-Rabia region, located west of Mosul, for which fierce fighting is currently under way.
This is not the first message about the injury of the leader of the LIH. And the interest is not so much the message itself about the injury of al-Baghdadi, but rather where this person was at the time of the air attack. This is the territory of the province of Ninawa, which is the center of the Turkish military contingent, according to Erdogan's statement, "providing instructor assistance to the Kurdish militia fighting against ISIS". Oddly enough, the headquarters of the ISIS leader turned out to be in about the same place where Erdogan "provides instructional help to the Kurds" ...