Kazakhstani law enforcement officials report that the active phase of the counterterrorist operation has ended in Aktobe. According to the representative of the regional Department of the National Security Committee of Kazakhstan Vitaly Bespalko, the identity of the militants liquidated today has been established. About the passage of the operation reports portal
NUR.kz
with reference to the National Security Committee of the Republic of Kazakhstan.
The article states that the Kazakh law enforcement officers established the location of the terrorists who were hiding after the attack on a military unit. It turned out to be an apartment in one of the residential buildings on Nekrasov Street. The house was cordoned off, residents were evacuated. Began negotiations with the terrorists. They voluntarily surrendered to surrender, after which the assault began. In the course of the special operation, the representatives of the special purpose units of the Ministry of Internal Affairs and the National Security Committee of the four terrorists who were seated in the apartment, who put up fierce resistance, were destroyed.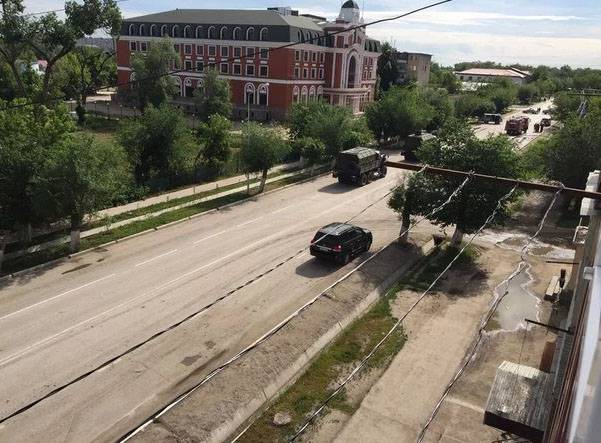 Their accomplice was liquidated in another quarter of the city. Action gunned down a traffic police car. In return fire, he was killed.
None of the civilians and law enforcement officers of Kazakhstan was injured.
From the message
press service
CBN:
Aktobe Regional Operational Headquarters for Combating Terrorism continues measures to stabilize the situation, search for the remaining criminals, establish their connections and possible accomplices. The final completion of the antiterrorist operation will be announced later.
According to some information, all killed terrorists are citizens of Kazakhstan.