Another loud statement after the words about "preventing a series of terrorist attacks in France" was noted by the head of the Security Service of Ukraine Vasyl Gritsak. This time, the head of the SBU said that he had information about the alleged involvement of the Russian special services in preparing for a coup in Ukraine with the participation of former government officials. The statement of Mr. Gritsak publishes the website of the TV channel
112 Ukraine
:
We fix a lot of cases when some Ukrainian politicians, say, not the first, but second and third echelons in some structures secretly meet with representatives of the former political Ukrainian elites who fled to Russia, receive funding from both the special services and fled from Ukraine. These funds are then used to destabilize the situation within our state.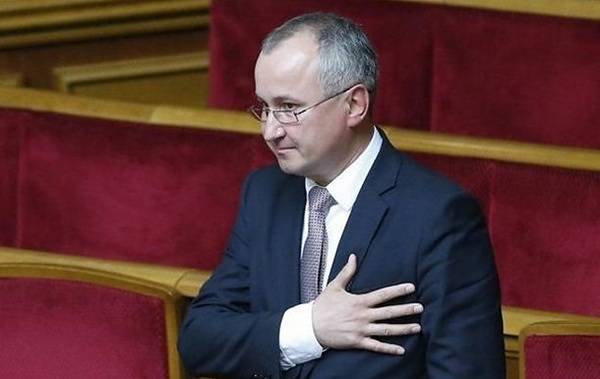 It should be noted that earlier in the Security Service of Ukraine stated the involvement of "Oleg Tsarev, Mykola Azarov and Vladimir Oleynik, in the upcoming coup d'etat".
The logic of Mr. Gritsak is clear, because the power, which itself turned out to be in the current offices in Kiev after the coup d'état, will suspect anyone in preparing a new coup in Ukraine. Thus, in recent days, "possible involvement in the activities of the Russian special services of Nadezhda Savchenko" has been actively discussed in the "Square". This is due to her statements about readiness to meet with the leaders of the DPR and the LPR to establish contacts and establish peace in the Donbas.