The tests of the MiG-35 should be completed in 2017 g, and in the 2018-ohm will begin deliveries of machines in the Russian Aerospace Force, transmits
TASS
a message from the representative of the United Aircraft Corporation Vladimir Mikhailov.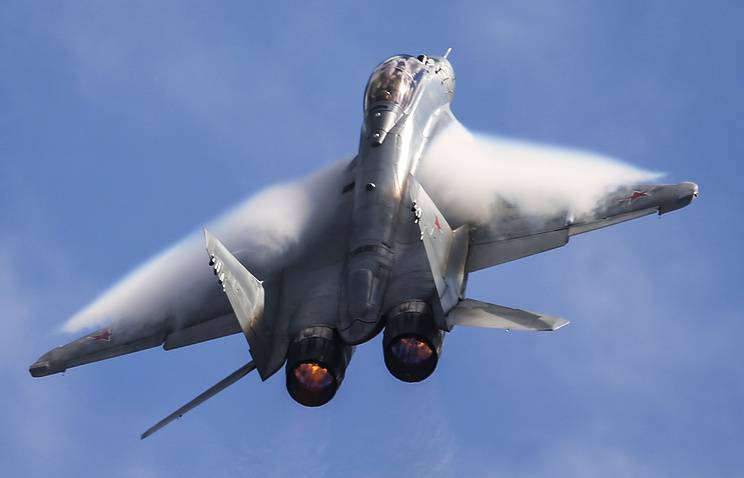 "Under the contract with the Ministry of Defense for the MiG-35, OCD is currently being continued (development work). They come with a slight lag from the schedule due to the fault of the enterprises of cooperation, which delay the supply of components, but we can say that, in general, this problem is solved, we are catching up with the schedule. In the 2017 year, very short-term tests of the machine will take place, since its prototype has already been tested many times. In 2018, the aircraft will begin to flow into the VKS units, "
told Mikhailov.
He noted that the contract with the Ministry of Defense has not been signed yet.
"First you need to make a plane, and then sign a contract. How many cars will be purchased - I'm not giving you the exact figure right now, but previously it was planned to purchase 37 aircraft. "
Earlier, the head of MiG, Sergei Korotkov, said that testing of the pre-production aircraft batch would begin later this year.