Vladislav Seleznyov, chief of the press service of the General Staff of the Armed Forces of Ukraine, reports that two Ukrainian servicemen were killed today at one of the testing grounds in the Chernihiv region, and another was injured. The cause of death was an explosion that thundered on the target field of a tank test site.
In the message that is shown on the TV channel
112 Ukraine
, it is said that after carrying out one of the stages of preparation for combat training activities, the military decided to rest directly on the target field and even lit a fire there.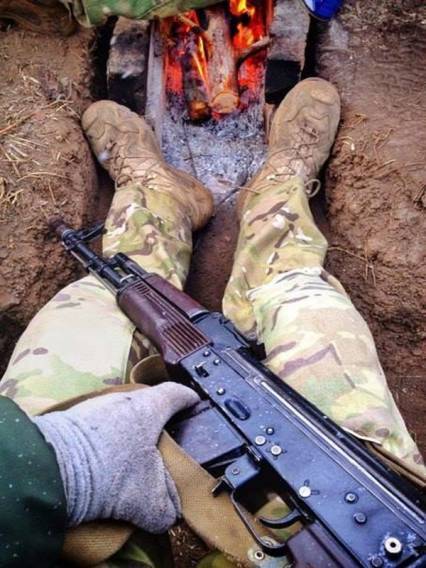 From the press service of the main military department of Ukraine:
As a result of the explosion at the test site in the village of Goncharovsky (Chernihiv region - approx. "IN"), three soldiers were injured. They were evacuated to the hospital in Chernigov. Near 12: 10 two soldiers died from their injuries. The health of the third is satisfactory.
And this statement of Vladislav Seleznyov:
Three servicemen lit a fire during the break (...) It was previously established that they made a fire unauthorized, that is, without the permission of the senior team.
An investigative team is working at the scene, which establishes the nature of the explosive device, the triggering of which led to the death of military personnel.