The Deputy Assistant to the Head of the Pentagon, Michael Carpenter, spoke during the regular hearings in the US Senate. Speaking to the senators from the committee on international affairs, the official of the US Department of Defense answered questions about the state of affairs in those US allies in respect of which "the threat emanates." In particular, the speech of Carpenter touched upon the state of security of the Baltic states. This is reported by the portal.
www.weeklystandard.com
.
The senators asked Carpenter that in terms of security, Lithuania, Latvia and Estonia have changed since February of this year, when the center of analysis and geopolitical research
RAND
presented a report that Russia is able to occupy the Baltic countries in approximately 2-3 days. Apparently, the senators expected Carpenter to declare a significant increase in the "security level" in the Baltic States due to the American contingent arriving there, but the deputy assistant secretary of the defense secretary clearly upset the senators with his reply.
According to Michael Carpenter, since February, "nothing has changed in the defense system of the Baltic countries", making it clear that against the "Russian aggression", without thinking of which, neither the US nor the Baltic can live a day, Lithuania, Latvia and Estonia 2-3 days mentioned earlier do not survive.
Recall that the authorities of the Baltic republics almost constantly say that NATO, and specifically the United States, must increase its military and military presence in the Baltic States.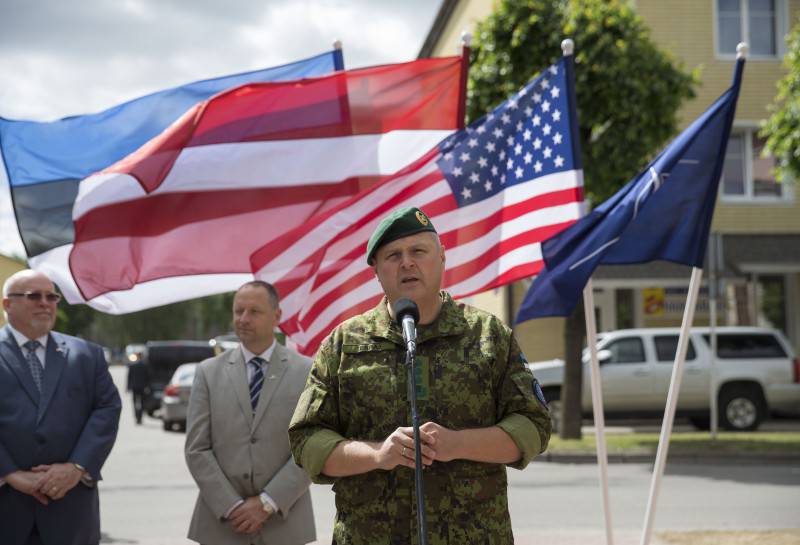 Photos from military maneuvers taking place in Estonia with the participation of American military personnel
Against this background, NATO exercises in the Baltic States are already becoming permanent, flowing from one type to another.