Another wave of terrorist attacks covered Baghdad today. According to the news agency
Reuters
, in the Iraqi capital, two explosions thundered, the victims of which were at least 28 people. Local police report that more than 70 people were injured. Of these, at least 11 are in critical condition, local doctors are fighting for their lives.
Iraqi sources report that the first explosion thundered in the trade stalls of Baghdad, where it is always crowded. There, a mined car flew into the air. The second "hell of a machine" worked near the checkpoint of the Iraqi armed forces. Reports indicate that the total power of explosive devices was about 100 kg of TNT.
The power of the explosions can be judged by ruined cars and seriously damaged buildings located a few meters from the epicenters of the explosions.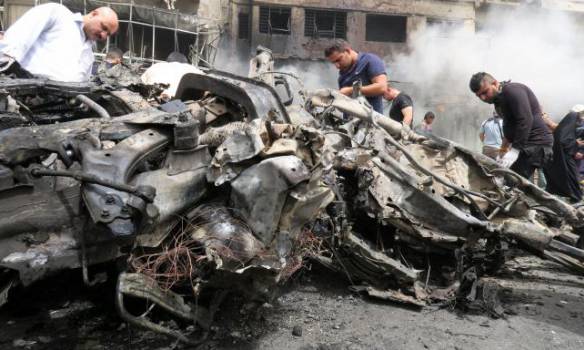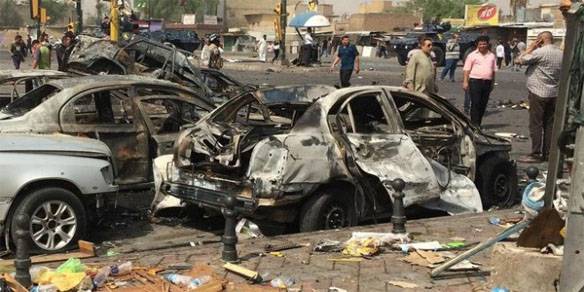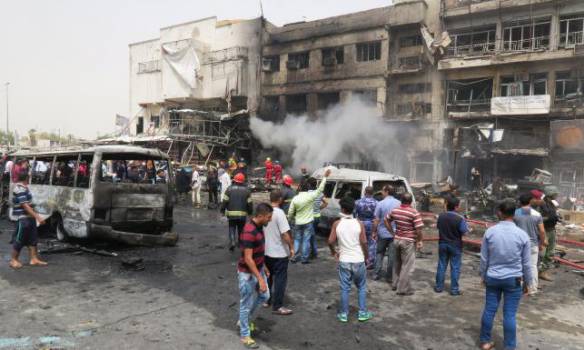 Fragments of the bodies of the dead people are found by rescue service officers even a few hundred meters from the explosion sites. It is noteworthy that both explosions were carried out in the Shiite quarter of the Iraqi capital Al-Jadida. Responsibility for the attack was taken by ISIS militants.